Hello Martha! It is such a pleasure to have you on The Black Authors Network author's tour. The Give the Gift of Knowledge tour is used to expand the variety of books that our readers receive each month. Your book is a welcomed edition. Tell us a little about you and your passion for writing.


Intimate Conversation with author Martha A. Taylor and Ella Curry, Black Pearls publisher
In The Land of Cotton is beautifully written. Martha Taylor successfully captures the essence of the era: racial tensions, war, space exploration, poverty, families transitioning North, riots, John F. Kennedy's impact of America and Martin Luther King's vision. The reader is transported back in time. Many may think the late 50's and early 60's were a time of innocence, but was it really and for who? In The Land of Cotton is a story of deep seated emotions, strong relationships, personal growth, and most of all love.
Ella: Hello Martha! Tell us a little about your writing before, In the Land of Cotton.
My writing career has been, until the last few years, one of those "don't quit your day job arrangements". Having made my living as a tax professional, I found early on that my creative writing skills came in handy when I had to write client letters to the IRS.
Ella: Answer this for us: Why am I powerful?
I am powerful because I never once accepted there were things in this world I could not overcome; I could not conquer; I could not embrace.
Ella: Please introduce us to your book, In the Land of Cotton.
As a child growing up in Memphis I could not have known that the Boyd family, the main characters in In the Land of Cotton, would have such a haunting effect on me. Last fall, their indelible personas became overwhelming. They were all I could think about. I sat down one afternoon and the book began to flow to paper. I still had vivid memories of Cypress Grove, a primitive farm the Boyd family had lived on since the days of the Civil War. They had no electricity, no running water and certainly no refrigeration yet they wanted for nothing. It was a step back in time but, as a child, I wanted to be part of that. As the reader journeys through the 1960's, they travel along side the Boyd family as they experience the historic events of that decade. You will find as a reader that you will become immediately vested in the characters. The Boyds have the voice for every Black American that lived through those turbulent times.
SLAVERY IS MORE THAN CHAINS AND SHACKLES
SLAVERY IS A STATE OF MIND
Immerse yourself in this highly anticipated political docu-drama set in the Deep South amidst the backdrop of the Civil Rights Movement. Martha was a young white girl living in the Deep South, inundated with the racist sentiments of the times. But Martha's natural curiosity and generous heart led her to question this racial divide. When she discovered a primitive Negro family living deep in the woods near her house, everyone's life changed forever. Take the journey of a lifetime alongside Martha as she forges relationships that lead to self discovery and a clearer understanding of the world around her. In the Land of Cotton provides an outstanding snapshot of life in the South during those troubled times - a snapshot everyone should take a close look at, regardless of era or color. The year was 1956.
Ella: What makes your book stand out and would entice a reader to pick it up?
I hope the cover represents the book well. I wanted it to preview the contents and draw the reader inside. It makes the reader curious.
Ella: Do you think we should celebrate Black History 365 days a year? Why?
Black History should be a daily celebration. Everyone should celebrate the sacrifices that have been made for the sake of freedom. Black History has rich roots that have woven the very fabric of equality. It has positioned every Black American to make history and not just be a part of history.
Ella: Ultimately, what do you want readers to gain from your book?
Ultimately, if you lived through the 60's, I want you to revisit all the history that decade produced. If you weren't alive in the 60's, you need to learn about that decade from someone who had a ringside seat.
Ella: What is the most surprising thing you have learned in creating books?
The most important thing I have learned from writing books is that its not just words on a page. It becomes a creation from your heart. With my first book I discovered it could be a very personal journey that you shared with only your readers.
Ella: What advice would you give another new writer?
There are so many things I would share with a new writer but these are my top three.
#1- Pick a topic you know well or that you have enough interest in to do the research. Most new writers write on subjects that are mostly autobiographical in nature. There's a reason for that.
#2-Don't write and rewrite your work. Complete it, start to finish, then go back through it with fresh eyes. You won't loose your chain of thought and you won't loose your momentum. This tip will really improve the flow of your work.
#3- You have to be true to your characters- even the ones you do not like. Your readers have to be able to relate to them on some level. You want someone to be able to "see" your characters and think, "Yeah, I know someone like that."
Ella: What can we expect from you in the future?
I am very committed to the Boyd's story and bringing the various family stories to life. The next book, Dixie, will begin right before the Civil War and end at 1900. I can hardly to see how the historical events of those years will unfold and how they will effect the Boyds.
Buy the Book:
www.Amazon.com
Martha A. Taylor, Author, "In the Land of Cotton"
Email: Taylortsg@Aol.com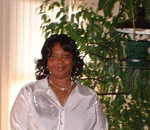 Posted By: EDC Creations
Friday, October 9th 2009 at 7:47PM
You can also
click here to view all posts by this author...