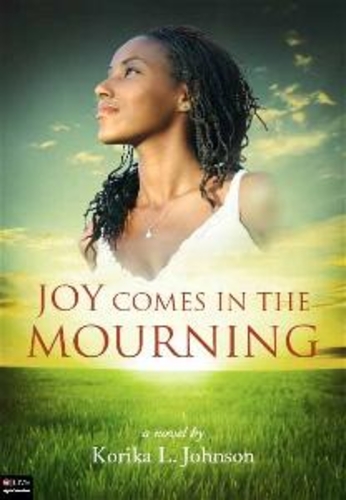 Happy New Year Family!
I have been away for a long time, but I have continued to review books for the RAWSISTAZ Literary organization. Over the holidays, I read a fascinating book by a new author, Korika L. Johnson, titled: "Joy Comes In The Mourning." (www.korikajohnson.com). This book was even more enjoyable because Ms. Johnson is a first-time author and by the grace of God, I believe, she was able to avoid the many pitfalls first-time authors make.
If I may say so myself, and I do!
First, the characters were true to their roles which made it easy to pick up the theme of the book and follow it through. Each chapter perfectly blended to tell a fantastic story!
The plot of the story grabbed your attention immediately and the skill of this writer resulted in an instant page turner. There was a balance of christianity, morals, biblical scripture, humor, pain, and NO uneccessary fluff to complete the effort!
As a book reviewer, I sure do hate it when an author has committed two sins: 1) added too many unecessary details to stretch the story out and (2) allowed the book to go to print with too many grammar and spelling errors!!!!
Ms. Johnson wasted no time at all on these mistakes. She also knew her subject matter very well which made the book educational. I love to learn and if I am going to devote time reviewing books, it makes it all the better when I'm actually learning good, valuable information.
So, of course, I want for everybody to support this new author and if you want to read the review by me, visit
www.blackbookreviews.net.
Check out this author's website as well and drop her some love at
www.korikajohnson.com.
But that's not all I'm going to bless you with in 2010! I am going to freely give for writers to make a mint out of their story. I have come across some great "potentials" and so I was thinking to share more about fine-tuning the character, setting, plot, themes, etc. to assist first-time writers. So, rally around for 2010 and I hope you can learn at least one thing that will be helpful to your writing efforts.
Ok, Writing 101 will begin next Saturday, January 9, 2010. Check it out and take what you can and leave the rest as they say.
"And we know that all things work together for good to those who love God, to those who are called according to His purpose." - Romans 8:28 NIV
Swaggie Coleman
Author of Swaggie's Voice at
http://swaggiecoleman.blogspot.com
RAWSISTAZ Black Book Reviews at
http://www.rawsistaz.com
and
http://www.blackbookreviews.net
Swaggie's Voice is exclusively published by Levine-Oliver Publisher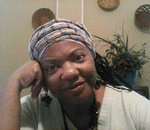 Posted By: agnes levine
Saturday, January 2nd 2010 at 5:23PM
You can also
click here to view all posts by this author...