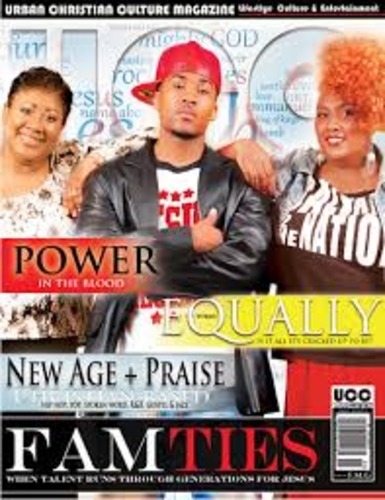 BROOKLYN, N.Y. - July 2013 UCC Magazine Redesigned Website Launch
The long anticipated launch of UCC Magazine's web presence has arrived to rave reviews.
The redesign of the magazine's website was a necessity in order to facilitate the magazine's goal of being not only a platform for Christian artists, but a lifestyle guide for young Christians. The new website features numerous topics and articles which give young Christians not only entertainment and Christian life tools, but also a place to express themselves, as the majority of the magazine's contributors are young Christians as well.
UCC is a quarterly print publication, which strives to provide a platform for the advancement of independent, urban, Christian artists worldwide who are looking for a promotional outlet to reach those of Faith. It is also a lifestyle guide for young Christians who are lead by faith, but are passionate about urban arts, lifestyle, culture and entertainment.
The topics covered are wide and varying, and include relationships, fashion, fitness, healthy eating, spiritual devotions, entertainment, events and general interest articles, just to name a few. All topics are relevant to UCC's audience, and are always from a Christian perspective.
The readership, which has a main audience, range between ages 18-34, represents the next generation of urban, young professionals and scholars; and the secondary audience which ranges between ages 35-49 is composed of Christians who are currently influencing Christian culture, arts, entertainment and business in their respective communities. UCC has a considerable and ever expanding reach in the NY metropolitan area which they have been working diligently on expanding both nationally and globally.
Like us on Facebook @
https://www.facebook.com/UccMagazine
For more information on the magazine, advertising opportunities or interview inquiries please visit the new website:
www.UCCMag.com
Posted By:
Monday, July 29th 2013 at 3:42PM
You can also
click here to view all posts by this author...