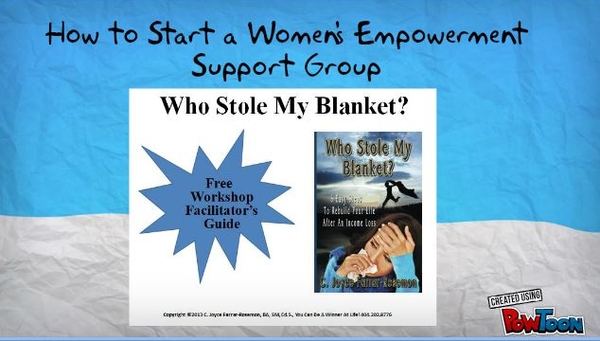 Greetings,
Check out my latest video and download your FREE Women's Empowerment Support Group Workshop Facilitator's Guide now! Get started today, "Empowering women to express their gifts and talents, strengthening the broken places in their lives, conquering fears of personal success, raising their self-esteem, and embracing self-acceptance."
C Joyce Farrar-Rosemon
http://www.youtube.com/watch?v=-apj8inABUA...
How to Start a Women's Empowerment Support Group
Who Stole My Blanket? Workshop Facilitator's Guide provides step by step information on how to start a Women's Empowerment Support Group for your sisterhood, community, church, nonprofit ...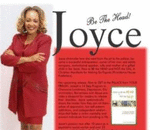 Posted By: C. Joyce Farrar-Rosemon
Wednesday, October 30th 2013 at 9:52PM
You can also
click here to view all posts by this author...