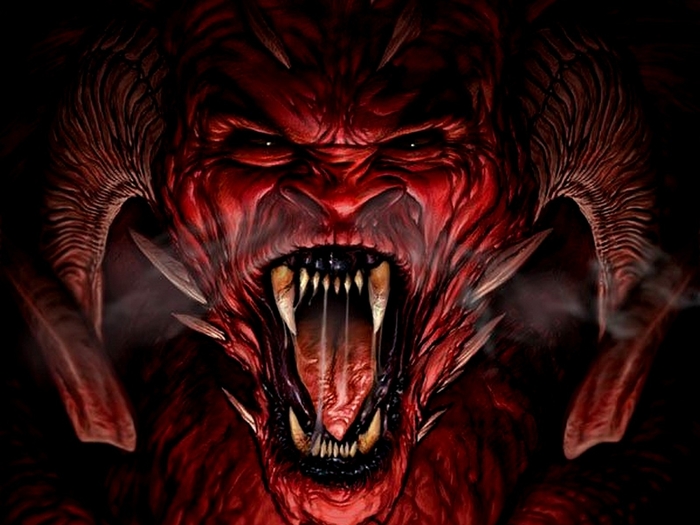 /*
"HALLOW"
Revised and Updated!
Project Summary: Never Before Released Outside of This Book! Now Available For Readership Via The 'Internet!"
"DEMON'S THROAT"
http://koobug.com/GregoryVB_Author?p2992
"Hallow": ~A Sojourn Into Now and Then~
Authored by Mr. Gregory V. Boulware, Esq.
5.5" x 8.5" (13.97 x 21.59 cm)
Black & White on White paper
250 pages
ISBN-13: 978-1468003406
ISBN-10: 1468003402
BISAC: Fiction / Occult & Supernatural
This Book has been revised and updated from the original publication of 12.21.11!
Macabre:
Gruesome and horrifying; ghastly; horrible, pertaining to, dealing with, or
representing death, especially its grimmer or uglier aspect. Of or suggestive of the
allegorical dance of death; gruesome; ghastly; grim. Resembling or associated with
the danse macabre from Old French danse macabre dance of death, probably from
macabé relating to the Maccabees, who were associated with death because of the
doctrines and prayers for the dead?
CreateSpace eStore:
https://www.createspace.com/3735573
"Demon's Throat"
By
Gregory V. Boulware
11.17.11
http://demonsthroathallow.blogspot.com/201...
https://www.wattpad.com/220154957-demon%27...
/*
…As he began to cut her smooth and tender throat, blood began to flow. Then it gushed and dripped like a geyser, only it pumped from one of her capillaries with violent intentions.
"If I can't have you, then nobody can!" He said.
Her violations…she dared to make love with another…someone other than he – whom she has never known or loved.
"Hold it…hold it! Now, just wait a minute! Whatever the **** was just said…that mutha's full of ****! No one can tell this story any better than me! ****, I was there! It happened to me…
A home. A normal home that very well could be your next-door neighbor, your cousin, aunt, uncle, and friends and yes…your parents or any other closely related relationships.
"When this guy is finished talking, hopefully, he'll shut the **** up and let me talk!"
"It all started on one Friday evening when he came in from work. He, the mother****er – mister big **** was getting ready to take his ass out – without me – on the town with his boys.
He said, "I'm going out on the town with the boys tonight!"
He had the nerve to laugh; you know…one of them big belly laughs like you'd hear in a bar full of drunks and whores. It sounded like this, "hee, hee, hee, huh, huh, huh." And he gave me one of those great big 'Cheshire-cat' grins. Ya know, like the cat that got the mouse that ate the cheese, like the fat cat in 'Alice in Wonderland.'
I said to him, "Walter – what about the bills? What about Lil-Rocky's coat for school?
Me and Walter had five kids, ya know."
"I remember this familiar feeling, for about the third time in three months; of falling – falling down. The falling only came to an end for one reason – maybe two. The point is…I was able to grab onto something in order to break my fall. The primary reason is coming to a complete and utter dead end stop – at the bottom of the stairway, which began at the second floor landing. It didn't necessarily matter to what position your body was in when this complete and utter stop completed the descent. Albeit, stair-steps and bottom of the stairway landings come into play, the stop is at the bottom of the stairs."
This tri-epoch flight had a dizzying effect upon the woman.
"What the hell do you mean, 'the woman...?'? My eyeballs, most of the time, could see the damn fall…I could see the entire trip, all the bumpy-****in way down!" Exclaimed the woman.
"Oh…wait a minute. Excuse me my manners…I forgot you was tellin somebody about me…my name is Wynetta Octavia Henderson,' ya'll don't need to know the names of my kids…just remember that devil, Walter!"
Wynetta felt like she was a thing as opposed to being a human being…a woman. The abusive, excuse me - the physically abusive relationship wasn't always such. Oh, yes…it started out like many (homogenous) serene relationships. What makes these happy couplings take such evil and drastic directions" Who can answer this question? Can it be you?
Walter got, as some would describe, the seven-year itch – in less than five years. Walter felt trapped in this relationship. Walter felt smothered. Walter wanted out.
Wynetta and Walter were young lovers when they met. The couple was then, eighteen and nineteen when they stumbled across one another. They were lucky. They were allowed into an establishment that served alcoholic beverages…an upscale nightclub. They considered themselves luckier than their peers because they had access to things that weren't allowed at their age level. They felt privileged. The traditional after-wedding soiree`- the reception, if you will, allowed the young Wynetta to attend because of her first cousin, 'Bev,' had just tied the knot. Young Mister Walter Henry Henderson was the buddy of the groom. Well…I need not tell you, the caterer or any other adult, of course, did not card them. And for that matter, neither was any other young person under the age of twenty-one years of age. The wine, liquor, and beer flowed – for hours upon hours. More than half the party attendees were found to be drunk or pretty near drunk. The wedding party, for the most part was a success – it was a good time for all.
"I, Thaddeus Bartholomew Wiseman, was privy to the festivities and goings-on because I was the designated photographer and kin-folk to 'Raymond,' the groom. Everything else…somebody told me."
The couple fell over each other when the bride threw her garter to the men-folk. Walter was standing there with his left hand full of the left ass cheek of a bridesmaid, the ex-classmate of Beverly and Wynetta.
Oh Lord yes…he had a good grip on it too. I know, cause he pissed me off. I was mad because it wasn't me who had a hand full of the woman's ass. Wynetta was trying to catch the bouquet after the guy she was dating caught the garter. She missed and fell right on the left arm of the guy with the good grip – a handful of plump, ripe, juicy, and ready for plucking ass…an ass he had been wanting to pump all night – after seeing her again after all those lost years – winning the opportunity because she said, "Yes…right after we leave here!"
Wynetta's crouch took the place of Tawanna's ass. At first he was pissed. This heifer took me away from the pleasure of a promised night. Wynetta's gown was pulled up because she didn't want to fall over the long white hem of the garment. She exposed her legs in order to jump for the flowered and catchable, but elusive, bridal bouquet. Her shoeless feet enabled her to gain an advantage over the other excited le-femme-fatale. She jumped. She jumped up pretty damn high too. Tawanna didn't. She was happy and comfortable with the warm grip underneath her flowing gown - her left cheek. She merely reached for the flowers in a disconcerted manner…a matter of show.
The tranquility was broken by Wynetta's wide spread jumping legs. She was using…
http://demonsthroathallow.blogspot.com/201...
https://www.wattpad.com/220154957-demon%27...
A Concise Bibliog of:
Gregory V. Boulware, Esq.
…He has the admiration for many fine, noteworthy, and esteemed authors. Several of which include, Middleton A. Harris, Isaac Asimov, William Shakespeare, Alexander Dumas, Langston Hughes, Edgar Allen Poe, Richard Wright, Paul Robeson, August Wilson, and a host of literary writers and authors. His written works and style of writing speak for his lifelong desire to become a published author. He has spent the majority of his life as an affirmed and avid reader. He won the second place essay award while attending college. This did not sway his desire for pursuing and improving his writing skills.
Gregory graduated from 'The Berean Institute College of Business and Technology. He also studied Management and Business at Philadelphia Community College and classes at Temple University via The PASCEP Program and M.K. Enterprises.
Mr. Boulware has spent thirty-five plus years in the transportation Industry as a Tractor-Trailer, Straight Truck, Bus Driver and Administration Technician. Prior to that, he worked all over Philadelphia and the surrounding area in factories, warehouses, retail stores, and various restaurants and other service provider entities.
He has been married to Virginia M. (Coulter) Boulware, R.N. for forty-plus years. This union has produced two successful Sons and several beautiful Grandchildren.
His readers have described him as an erudite and polymath. He was not always regarded as such. Folks who believed the contrary, only served to encourage him to reach for and secure higher goals. In this, his second book, breeds the intent and interest for many more such contributions of varied genres. Mr. Boulware has not been on a mission to have the last laugh or the last word, but…
He has, however, enjoyed having a most profound laugh and a word or two conveyed and noticed…at home and around the world.
*/
Posting List Links and Locations to Articles by Boulware
~ 'The E-Store for Books by Gregory V. Boulware, Esq.' ~
http://boulwareenterprises.com/-_A_Portent...
http://thebookmarketingnetwork.com/profile...
/*
~BoulwareEnterprises~
http://www.BoulwareEnterprises.com
"Article Posting Sites"
http://www.blogger.com/profile/10910946197...
http://www.BoulwareEnterprises.wordpress.c...
http://www.linkedin.com/pub/gregory-boulwa...
https://www.goodreads.com/author/show/7237...
http://thebookmarketingnetwork.com/profile...
http://www.wattpad.com/user/GregLitideas
http://literarygreg10xsmenow.tumblr.com/
http://koobug.com/GregoryVB_Author?p1498
http://about.me/gregory_boulware
http://www.pinterest.com/writerauthor6bk/p...
https://plus.google.com/111976345290342184...
http://www.bookcrossing.com/mybookshelf/GV...
https://www.facebook.com/profile.php?id=10...
http://ezinearticles.com/?expert_bio=Grego...
~The Connect Platform~
http://blackhistory.com/cgi-bin/blog.cgi?i...
http://hbcu.com/cgi-bin/blog.cgi?id=641608
http://hbcuconnect.com/cgi-bin/blog.cgi?id...
http://blackauthorsconnect.com/cgi-bin/blo...
http://blackwomenconnect.com/cgi-bin/blog....
http://blackinamerica.com/cgi-bin/blog.cgi...
http://chocolatepagesnetwork.com/cgi-bin/b...
"Amazon"
http://www.amazon.com/Gregory-V.-Boulware/...
And
"Twitter"
https://twitter.com/#!/AuthorBoulwareG
View the unabridged, unmolested, and uncensored version:
http://koobug.com/GregoryVB_Author?p2992
and
https://www.wattpad.com/220154957-demon%27...
*/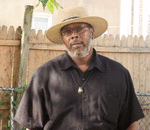 Posted By: Gregory V. Boulware, Esq.
Friday, February 19th 2016 at 5:41PM
You can also
click here to view all posts by this author...