Mr. DJ Black HD,
Of course I know who Dr. Clarke was! But, my point is greater than your point of who Dr. Clarke was. I said that it will take more than a doctorate degree to permanently resolve Black America's problems here in White America.
Dr. Clarke is nothing since I will problems still exist, but Dr. Clarke is deceased. Dr. Clarke was no better than Elijah Muhammad and Dr. King and both these men are deceased, but Black America's oppression continues. The question is who among the Black American race has the permanent solution. Who has I will permanent solution would have to be our first anointed genuine prophet and I am Black America's first anointed prophet by the same God that anointed Prophet Mohammed, the White Jewish Jesus and Moses.
So, you are wasting your valuable time concerning yourself with Dr. Clarke instead of paying attention to the things I say. The things I say are the words of God for all Black Americans.
My prophecy is that Black Americans are divinely going to come into the territory from the northern borders of North Carolina into the Gulf of Mexico and from the middle of the Mississippi River into the Atlantic Ocean. This territory is where Black Americans came into existence and that is the main reason that God is given us this territory to be our very own country. This
Secondly, Black America's religion is named LIFE and it means resurrection. No other religion should black Americans have accept this religion named LIFE. Since I am Black America's first genuine prophet God gave me the religion named LIFE to give to my Black American people.
So, with all due respect the hell with Dr. Clarke!
Thursday, October 27th 2016 at 7:05AM
Harry Watley | delete | block member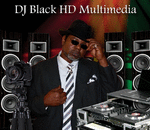 Posted By: DJ Black HD
Friday, October 28th 2016 at 10:27AM
You can also
click here to view all posts by this author...