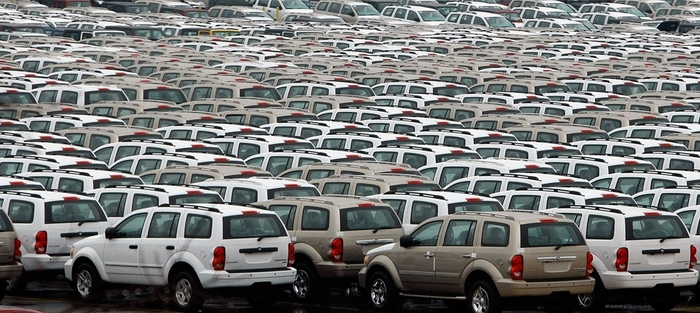 From The Ramparts
Junious Ricardo Stanton
Carmageddon
If you are looking to buy or lease a new car now is the time. US auto makers sales are in a slump and they are offering major incentives to help sell off their inventories. 2017 has not been a good year for US car manufacturers. Their sales have slipped and there is major concern about how the year will end sales wise. Walk or ride by any car dealership and you will see a lot full of cars and all types of sales incentives being offered to boost sales. This because sales for 2017 have dipped below 2016 sales.
"Automakers likely sold fewer than 1.5 million new vehicles in the United States in June 2017, a modest decrease of around 2 percent compared with June 2016. While auto sales remain high by historic standards — 1.48 million sales would still make June 2017 more than 15-percent better than the 1.33 million June average from 2011-2015 — June nevertheless represents the persistence of a negative trend. After 2016 ended with a December boom to close out the highest-volume year on record, auto sales in the United States declined on a year-over-year basis in each of 2017's first five months. A 2-percent drop in June, worth roughly 30,000 lost sales, will run the streak of decreases to a full half-year... Automakers continue to push incentives as a means of reducing inventory, which, according to Automotive News, stood at 69 days of supply heading into June. (General Motors, Mitsubishi, and Volkswagen all had more than 90 days' worth of stock at the beginning of June.) "
http://www.thetruthaboutcars.com/2017/06/june-2017-u-s-auto-sales-likely-slid-sixth-consecutive-month-incentives-transaction-prices-rise/
Not only that, the push to spur new car sales created another problem, a new credit bubble. This time in auto loans. Some economists and consumer advocates are warning about an approaching sub-prime loan crisis in auto sales. Because cars are more expensive today, many car dealers have offered additional incentives and encouraged banks to made loans to people who were less than credit worthy. The same tactics that took down the housing industry partially leading to the 2008 financial collapse are being repeated in the auto industry.
"In recent years, the auto industry has been able to boost sales by aggressively pushing people into auto loans that they cannot afford. In particular, auto loans made to consumers with subprime credit have been accounting for an increasingly larger percentage of the market. Unfortunately, when you make loans to people that should not be getting them, eventually a lot of those loans are going to start to go bad, and that is precisely what is happening now. Meanwhile, automakers and dealers are starting to panic as sales have begun to fall and used car prices have started to crash. If you work in the auto industry, you might remember how horrible the last recession was, and this new downturn could eventually turn out to be even worse... Overall, U.S. auto sales so far in 2017 have been described as a "disaster" despite record spending on consumer incentives by automakers. Dealer inventories are now at the highest level that we have seen since the last financial crisis. Why this is so troubling is because there are a whole lot of unsold vehicles just sitting there doing nothing, and this is becoming a major financial problem for many dealers. It now takes an average of 74 days before a dealer is able to sell a new vehicle. This number is also the highest that it has been since the last financial crisis. Not only is Ford projecting that sales will fall this year, they are also projecting that sales will fall in 2018 as well."
http://www.zerohedge.com/news/2017-04-04/next-subprime-crisis-here-12-signs-us-auto-industrys-day-reckoning-has-arrived
It's not just individual sales that are a problem, fleet sales are lower and when the rental companies offload or sell their old inventories, the banks have colluded to keep the used car (previously owned) prices high. This is why there is a glut of used cars, that and the fact folks are getting their card repossessed due to being unable to pay the car notes. "
" Right now, more than a million Americans are behind on their payments on their auto loans. This is something that has not happened since the last financial crisis. In 2017, U.S. consumers are more "underwater" on their auto loans than they have ever been before. Subprime auto loan losses have soared to their highest level since the last financial crisis, and the delinquency rate on those loans has risen to the highest level that we have seen since the last financial crisis." ibid
We are facing additional economic challenges but if you have good credit you can get a great deal on a car, just do not allow them to set you up in a sub-prime auto loan!
-30-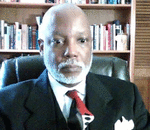 Posted By: Junious Stanton
Monday, July 17th 2017 at 7:00PM
You can also
click here to view all posts by this author...