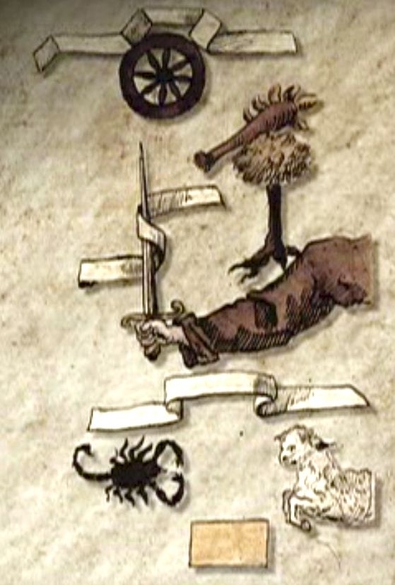 "'ANATHEMA !!,"THE MEN OF EDOM TEMPT THE LORD TO REGRESS INSTEAD OF PROGRESS THOUGH PINING ACTIVITIES, YOU OLE FOX I WILL FASTEN THE KEY TO YOUR TAIL AND SET IT ALIGHT, "RUN YOU FOOLER OF MEN YOU WILL NOT HAVE THE MERGER OF ASSURANCE TO MURDER AGAIN WITH THE SCORPION STING ",THROUGH YOUR FAILED ATTEMPTS.LORD MAY I SEE COME UPON THEM"
Malachi 1:4 Whereas Edom saith, We are impoverished, but we will return and build the desolate places; thus saith the LORD of hosts, They shall build, but I will throw down; and they shall call them, The border of wickedness, and, The people against whom the LORD hath indignation for ever.
AS IT WILL BE
Midheaven in Aries
To build everything, to demolish everything, and then, to rebuild even better. Incapacity to settle, constant thirst for revival, dynamism, your independence: all these factors contribute to turn your destiny into a roller coaster, but this does not really upset you since the most important thing for you is that you never get bored and that you can use up all your energy.
The following occupations may suit you very well, owing to their risky and challenging nature: policeman/woman, professional athlete, corporate manager, prosecutor, lobbyist, car race driver, stunt pilot, security guard, fireman, steelworker, woodcutter, machinist, butcher, businessman/woman.
Interpretation of the 7° Aries symbolic degree
"A man with a dagger in his hand tries to provoke a group of men who are quietly playing bowls. He is seething with rage because the players pay no attention to him." (Janduz version)
Hot-tempered, quarrelsome and reckless character. One always wants to create conflicts, antagonise everyone, criticise other people's opinions, and stir trouble. One is heading for serious problems because of one's own animosity. A career requiring aggressiveness is an excellent outlet for these violent impulses and brings about success and fame. If in the natal chart, Mars and Mercury form hard aspects with this degree, it portends bad reputation and misfortunes caused by one's own brutality. If Saturn is in conjunction with this degree, it describes a person who chooses to live in poverty or who is a professional beggar.
Must Read: Lord's omnipotent history in the makings.
Must Read: The Lamb As Testator Of The Lord's Holy Covenant
Posted By: TEST TEST
Tuesday, November 14th 2017 at 11:25AM
You can also
click here to view all posts by this author...