The first recorded immigration problem is recorded in the White manís Christian Bible in the book of Exodus. The immigration problem was the Children of Israel a different race of people from the Egyptians in Egypt that had increased when Ramsey the Pharaoh of Egypt became concerned that these foreigners the Children of Israel may come to outnumber the Egyptian people and overtake Egypt.
Egyptís Pharaoh Ramsey had the same problem four thousand years ago that Pres. Trump has today with the Mexican people!
Pharaoh tried to resolve his immigration problem through birth control using the midwives, the story is in the book of Exodus.
On the other hand, Pres. Trump is trying to resolve his immigration problem three different ways; build the wall, end chain migration and end the lottery visa!
God is against immigration since God created each race in their own country and therefore it is your own country you stay! God created the Chinese people in China and God expect the Chinese people to stay in China and not emigrate into other countries.
I have just spoken the words of God to you my Black American people!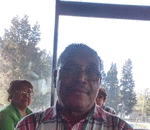 Posted By: Harry Watley
Tuesday, March 13th 2018 at 11:38PM
You can also
click here to view all posts by this author...