two Black Americans were arrested while waiting on a third friend to met with them.
The question I want answered is what is wrong about the incident? Let me answer it for myself!
I find that neither Starbucks nor the two Black Americans waiting in Starbucks for the third friend are wrong! What is wrong is the situation we Black Americans are caught up in from slavery.
It is a fact that White American people inherently don't like Black Americans and they never did. Whatever their reasons are psychologically speaking there is nothing Black Americans can do about it except but to suffer White America's killing and inhumane abuse until God completely deliver Black Americans into our own country and out of White America's country like it happened with the Children of Israel 4000 years ago! The same God that delivered the Children of Israel will deliver us Black Americans as well!
The three Black Americans were not wrong either! Black Americans don't really realize how intense White America's dis-like is for Black Americans and thereby Black Americans are totally ignorant to the danger we unnecessarily put ourselves in being around White people!
Now, since White Americans are not wrong about their deadly feelings towards Black Americans and Black Americans are not wrong to be ignorant to how dangerous White Americans are to Black America's well being then what is left to analyze is the situation!
The situation is what is wrong! Likewise, the situation between the Children of Israel and the Egypt was what was wrong. The situation that Black Americans are in is being in White America's own country and not our own country. Black Americans and White Americans must be divinely separated which mean Black Americans must come into our own country since White American and Egypt already have their own country!
Obviously, the shameful incident at Starbucks supports my prophecy that Black Americans will soon come into our own country!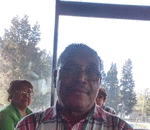 Posted By: Harry Watley
Monday, April 16th 2018 at 11:01PM
You can also
click here to view all posts by this author...