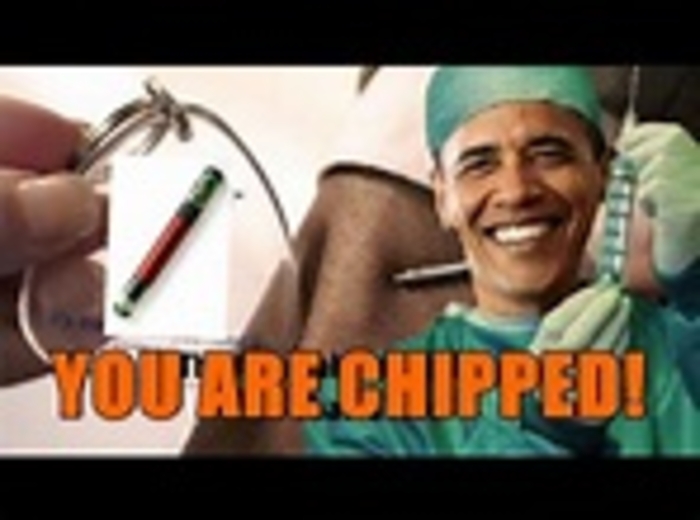 Revelation 13:17And that no man might buy or sell, save he that had the mark, or the name of the beast, or the number of his name."
Understanding the Mark
According to Scripture, the mark is something that will involve the vast majority of people as "all, both small and great, rich and poor, free and bond" receive it. It is of such great importance that "no man might [or will be able to] buy or sell" if he does not have it.
The inclusion of the term "sell" along with "buy" indicates that the consequences of it go beyond having money to make purchases. When seen together, it becomes clear that those without the mark will not be able to earn a living or engage in business.
Recall that in Revelation the mark is placed in the "forehead" or "right hand." This is where biblical theorists often make a jump in logic that this refers to an RFID chip, as this technology is currently the only kind that can be implanted in the body.
Paul Tudor Jones: Here's why the 1987 crash
Paragraph
Managing step by step change is something which graduates of business management courses (as were most of my audience in Venice) believe themselves to be well qualified to implement, but radical system-wide change requiring significant shifts in people's everyday perception is infinitely more
difficult to achieve. Such changes are invariably about belief systems, rather than the immediacy of an accountant's bottom line.They frequently
involve leaps in the dark, triggered by the need to survive so under the night sky of a warm Italian evening, I told those young entrepreneurs about
the inauspicious origins of Venice fifteen hundred years before.The conditions the Venetians found themselves in seemed to have developed amongst
them certain characteristics which, within a few centuries, had turned them from mud-bank dwellers into the greatest trading empire the world had
ever known, and made its naval arsenal into the greatest industrial complex in the world of the fifteenth century. "Who in their senses would have built more than a fishing hut on the malarial, malodorous shoals of the sandbanks of the Venetian lagoon?" I quoted an eminent writer on Venice, who had gone on to answer his own question by saying "Those who have no choice".9 In the years following the collapse.
Posted By:
Sunday, June 24th 2018 at 2:50PM
You can also
click here to view all posts by this author...