God created the different races of people in their own country independent of other races.
Each race thought that they were the only existing people on earth until sometime after by circumstances due to exploration one race met with another race.
So, the concept of original people is floored! This stupid and old-time concept you must let go Mr. First2Know if you wants to grow in the soil of intelligence as I am planted in such divine soil.
What say you!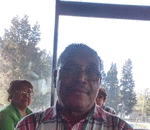 Posted By: Harry Watley
Friday, August 10th 2018 at 4:04PM
You can also
click here to view all posts by this author...