One of the ingredients to be successful is having an abundance of integrity! Integrity is the first shield defense from outside attackers.
History tells us that most countries that donít succeed are due to greed, dishonesty and corruption at the ruling level!
On this site Black Americans believe that they are smarter, wiser and more intelligent than the next Black American which is an arrogant and divisive attitude because it works against Black Americans coming together!
Why it is that you all cannot be wrong that in all cases you all must be right even when you are shown that you are wrong! It is because you all donít have integrity!
Iíve asked God to give me the most honest, brightest and best to start off our new life in our new country giving us the greatest chance to succeed!
What say you!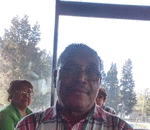 Posted By: Harry Watley
Friday, September 14th 2018 at 3:27PM
You can also
click here to view all posts by this author...