Black Americans have no imput in the immigration dispute, why?
Black Americans neither have their own religion nor their own Bible, why?
Well, Iíll tell you why and you tell me if I am wrong!
Firatly, It is clear that Black Americans and White Americans are racially two different people, no one can argue with me about that fact.
Now, to have a written constitution or pass a bill you have to have a country of your own.
The immigration problem is 100% White Americaís problems because this country belongs solely to White Americans by the virtue of the Declaration of Independence which bears 56 White men signatures.
Lastly, to have your own religion you must have your own country otherwise you will be practicing the religion of the host country/White peopleís Christian religion!
Who thinks that I am wrong you are welcome to challenge my state of mind, my mind is analytical, and rational and what Iíve just said you can see at which a very own physical eyes!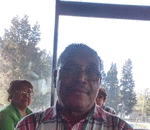 Posted By: Harry Watley
Thursday, December 6th 2018 at 8:51AM
You can also
click here to view all posts by this author...