God created all the different races of people except for the Black American race and that is why all the other races of people were born free in land/country of their own and that is why the Black American race doesnít have a country.
The English White man made the Black American race when they bred their DNA into the first wave of African female slaves they purchased from the slave traders. They continued to breed with the same slaves for the next 300 years unwittingly and absentmindedly making a new race of people until Pres. Abraham Lincoln outlawed plantation slavery is when the systemic breeding process stopped.
Knowing these facts Black Americaís greatest desire, needs and wants should be a desire to have our own country because there is nothing greater then to have the right to governing ourselves.
But instead of Black Americans envisioning a life to rule ourselves in a country of our own we rather look backwards and complain about all the bad things White people has done to us for hundreds of years, which is absolutely stupid because youíre walking with you face and eyes in the back of your head and you are unable to see the world and whatís in front of you and the future since you have no eyes in the back of your head. You must stop and turn around and allow your face and eyes to see the future the risk and accomplishments and forget about the past of White peopleís aggression and abuse of us!
We write blogs of our gruesome and ugly pass and while our minds are operating in the past it is not possible for us to positively and aggressively move forward.
You all must stop whining and complaining about the past because you cannot have both the pass and the future you can only have one so said God to me when I was anointed Black Americaís first prophet!
What say you!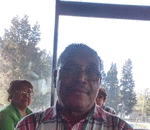 Posted By: Harry Watley
Monday, August 12th 2019 at 8:51PM
You can also
click here to view all posts by this author...