for our Black American people in our own country, why is that? Why is because you all are ignorant ASS-HOLES tied up in other peopleís religions that you have no love and concern for yourselves like I said you all are ASS-HOLES.
Look at Mr. Stanton who suppose to be intelligent he blogs about social reengineering and not the sovereignty of his people.
If we had our own country in the territory Iíve mentioned would this coronavirus had a chance to come into our country? I do think so!
If God snap a finger and all of a sudden we wake up one morning in our own country you all would be murmuring and complaining to me to go back to White America like the Children of Israel did with Moses to go back to Egypt, why because you all are ASS-HOLES.
Christ Harry!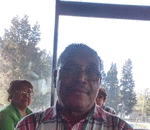 Posted By: Harry Watley
Wednesday, March 25th 2020 at 6:42PM
You can also
click here to view all posts by this author...