Interview By @TMDQuestion
Mr Trump, we would like to ask you three major questions that are important to the black community. And your sincerity will be determined on how you answer, and keep in mind that your name is associated with certain anti-black sentiments.
First : What are your thoughts on Police Reform as it pertains to police brutality ?
TRUMP : Since this issue pertains particularly to black men. I would have to ban 'male' officers from policing the black community and replace them with 'female' officers.
Mainly because of the deadbeat dad syndrome that exists in the black community. This has created a dislike for 'male' authority — and whether racist or not 'men' are not wanted in the black community — at least that's what alot of disgruntle black women say.
Second: Many are calling the single mother issue in the black community a mental issue. How would you put an end to this epidemic ?
TRUMP : I would have to support a law that says you can only have children with one person. And afterwards if you insist on permanently separating, both parents would have to submit to 'sterilization' — game over.
Third: The argument has raged for decades over the need for blacks to receive reparations for slavery. Are you in favor of such a payout ?
TRUMP : Have you ever wondered why we have billion year old dinosaur bones. But for some reason there's no trace of the 400 year old slave ships in any museum on earth?
And if blacks are really from Africa, why don't they speak African at birth ? Every other ethnicity speaks their own language no matter if they're born in America or not — just saying.
TMDQUESTION : Very interesting sir, any final thoughts ?
TRUMP : Yes, you mentioned that my name is associated with an anti-black sentiment. But I have to say that's all due to the fact that no matter the solution I or 'the government' come up with to improve black america — the anti-black stigma will be used in order to rejected it.
But the fact is, it will be rejected coming from any 'male figure of any color' because as I stated — there is a resentment against male figures 'telling them what to do' as any ignorant black woman will tell you.
Therefore 'I give up' and pledge my support for a 'female' president — particularly Kim Kardashian
TMDQuestion : Thank you sir .. finally all has been said without it actually being said 'if you get my drift' … Till next time America.
Follow This Story @
https://twitter.com/DTBVersion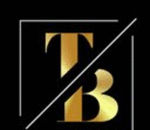 Posted By: Silent Majority
Monday, June 29th 2020 at 10:38PM
You can also
click here to view all posts by this author...