Mr. Powell knowns that I have an IQ 68 almost mentally retarded, yet I am able that Mr. Powell is an Idiot wanting to be an Arab man.
Mr. Powell is clearly not an Arabian and that is a FACT! Early in his life unguided he accepted the Islamic religion that clearly belongs to the Arabian race residing in Saudi Arabia.
He learned from me, Christ Harry that prophets are racially different and that the first prophet of each race is responsible for bring their people there religion; Prophet Mohammed being the first prophet of the Arabian race brought his people the Islamic religion.
Having all those facts at hand the STUPID ass Mr. Powell cannot bring himself to save himself and abandon the Islamic religion and claim his own religion LIFE and prophet Christ Harry!
Mr. Powell made a mistake when he was young and ignorant accepted Islam. He has never been in contact with God. Mr. Powell all his life has been in contact with the Arabian people and not God.
The only way for Mr. Powell to get in contact with God is through me, Christ Harry since Mr. Powell is more Black American through his father a Black American man.
Do you know how stupid Mr. Powell went though hoops to be what he is not and that is a wannabe Arab man, he is STUPID.
I did not have to go through hoops because I am naturally what I am and that is a Black American man because I am not stupid!
Christ Harry!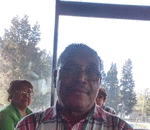 Posted By: Harry Watley
Friday, July 31st 2020 at 11:27AM
You can also
click here to view all posts by this author...