It is divinely illegal as well to oppress the made Black American people.
It is divinely deceiving that White America can think that they can work out a better relationship by reforming the White criminal justice system to be more just and the police change how they deal with the Black American race not to cause so much death.
Black Americaís only permanent solution is that White America LET US GO and give hand over the territory from the northern boarders of Tn. and N.C. into the Gulf of Mexico and from the middle of the Mississippi River into the Atlantic Ocean plus 10 trillion US dollars and it is going to happen on my watch since it is my prophecy.
Black Americans you canít just pray your way out you must also think your way out. I will tell you what God communicated to me personally that I donít have to take Godís word just because it is Godís word but that I am free to check God out like I would check any one out for authenticity.
Christ Harry!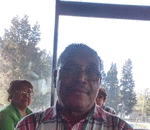 Posted By: Harry Watley
Friday, July 31st 2020 at 12:29PM
You can also
click here to view all posts by this author...