Opening doors mean opportunities. An open door implies opportunities are on the other side of an opened door.
God is not in the opportunity business. Man provide for his own opportunities from materials created by God.
For example, God created trees providing the opportunity that man can make a ship to sail across the ocean to another continent.
God resolves problems between man and man by, punishing, removing, or destroying.
In the case of the flood God destroyed. In the case of Prophet Mosesí people, the Children of Israel God removed them from Egypt.
God is not in the business of opening doors, got it!
Christ Harry!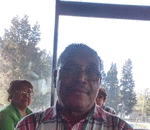 Posted By: Harry Watley
Saturday, August 1st 2020 at 7:35AM
You can also
click here to view all posts by this author...