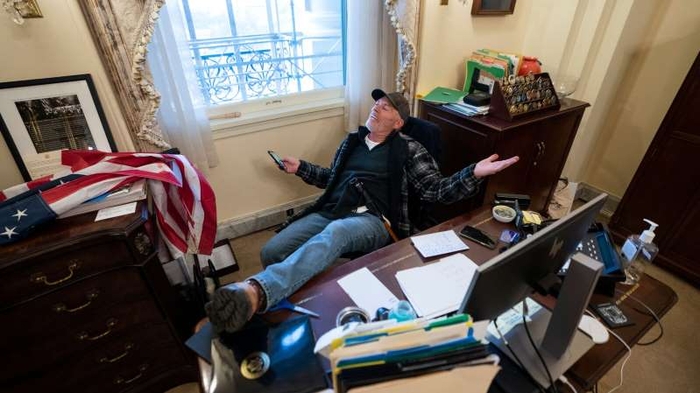 'Our President Wants Us Here': The Mob That Stormed the Capitol
By Dan Barry, Mike McIntire and Matthew Rosenberg 2 hrs ago
It was the table-setter for what would come, with nearly 2,000 people gathering in Washington on Tuesday evening for a "Rally to Save America." Speaker after angry speaker stoked stolen-election conspiracy theories and name-checked sworn enemies: Democrats and weak Republicans, Communists and Satanists.
Still, the crowd seemed a bit giddy at the prospect of helping President Trump reverse the result of the election — though at times the language evoked a call to arms. "It is time for war," one speaker declared.
As the audience thinned, groups of young men emerged in Kevlar vests and helmets, a number of them holding clubs and knives. Some were aligned with the neofascist Proud Boys; others with the Three Percenters, a far-right militia group.
"We're not backing down anymore," said a man with fresh stitches on his head. "This is our country."
That night reflected a disconcerting mix of free speech and certain menace; of everyday Americans supporting their president and extremists prepared to commit violence for him. All had assembled in answer to Mr. Trump's repeated appeals to attend a march to the Capitol the next day that he promised would be "wild."
It was. By Wednesday afternoon, a narrow group of Trump supporters — some exuberant, some hellbent — had been storm-tossed together into infamy. A mob overran the nation's Capitol, as lawmakers hid in fear. Wholesale vandalism. Tear gas. Gunfire. A woman dead; an officer dead; many injured. Chants of "U.S.A.! U.S.A.!"
But the insurrection failed.
It had been the culmination of a sustained assault by the president and his enablers on fact-based reality, one that began long before the November election but took on a fevered urgency as the certainty of Mr. Trump's defeat solidified. For years, he had demonized political opponents and the media and egged on thuggish behavior at his rallies.
Since losing to Joseph R. Biden Jr., he had mounted a campaign of lies that the presidency was being stolen from him, and that marching on the Capitol was the last chance to stop it. To many Americans, it looked like one more feel-good rally to salve Mr. Trump's wounded ego, but some of his supporters heard something altogether different — a battle cry.
Now, dozens of them have been arrested — including an armed Alabama man who had Molotov cocktails in his car and a West Virginia lawmaker charged with illegally entering the Capitol — and the Federal Bureau of Investigation is asking for help in identifying those who "actively instigated violence." Many participants in the march are frantically working to erase digital evidence of their presence for fear of losing a job or being harassed online.
Mr. Trump, meanwhile, has been broadly condemned and cut off from his social media megaphones, as a new administration prepares to take power.
READ MORE: 'Our President Wants Us Here': The Mob That Stormed the Capitol
https://www.msn.com/en-us/news/us/our-president-wants-us-here-the-mob-that-stormed-the-capitol/ar-BB1cC0tP?ocid=msedgntp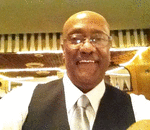 Posted By: Deacon Ron Gray
Sunday, January 10th 2021 at 2:02PM
You can also
click here to view all posts by this author...