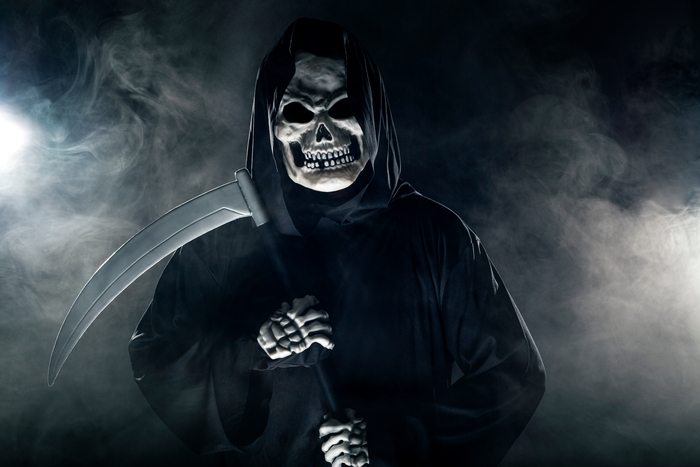 Boston University Creates Lethal COVID Strain
Junious Ricardo Stanton
"Just as we are coping with the mutating variants of the coronavirus, a horror in a research laboratory has just unfolded. Researchers at Boston University have claimed to have developed a COVID strain that has a mortality rate of 80%. Currently the Omicron and its variants are dominant worldwide and these are said to be mild viruses in terms of severity. However, the risk is still high, health experts have always warned us."
https://timesofindia.indiatimes.com/life-s...
The mad scientists, modern day Dr. Frankensteins, psychopaths and haters of humanity have created a new and more lethal strain of COVID it was recently announced.
https://www.statnews.com/2022/10/17/boston...
The burning question is why? What reason would a university have to create a more deadly strain of a relatively mild (for most people) virus?! What are they thinking? What are they up to?
According to reliable sources Boston University never cleared their research which is high risk and dangerous with the proper authorities like the National Institute of Health or the National Institute of Allergy and Infectious Diseases which is headed by Dr. Pharmaceutical aka Anthony Fauci. The National Institute of Allergy and Infectious Diseases funded the Boston U research just like they did the illegal research in the US and China. "DOCUMENTS OBTAINED BY The Intercept contain new evidence that the Wuhan Institute of Virology and the nearby Wuhan University Center for Animal Experiment, along with their collaborator, the U.S.-based nonprofit EcoHealth Alliance, have engaged in what the U.S. government defines as 'gain-of-function research of concern,' intentionally making viruses more pathogenic or transmissible in order to study them, despite stipulations from a U.S. funding agency that the money not be used for that purpose. Grant money for the controversial experiment came from the National Institutes of Health's National Institute of Allergy and Infectious Diseases, which is headed by Anthony Fauci. The award to EcoHealth Alliance, a research organization which studies the spread of viruses from animals to humans, included subawards to Wuhan Institute of Virology and East China Normal University. The principal investigator on the grant is EcoHealth Alliance President Peter Daszak, who has been a key voice in the search for Covid-19's origins." NIH Documents Provide New Evidence U.S> Funded Gain of Function Research In Wuhan
https://theintercept.com/2021/09/09/covid-...
Although this is being minimally covered in the corporate media they go out of their way to claim the research was conducted safely. Yeah right. That is not the point they failed to reveal they were doing this type of research! "But it has become apparent that the research team did not clear the work with the National Institute of Allergy and Infectious Diseases, which was one of the funders of the project. The agency indicated it is going to be looking for some answers as to why it first learned of the work through media reports. Emily Erbelding, director of NIAID's division of microbiology and infectious diseases, said the BU team's original grant applications did not specify that the scientists wanted to do this precise work. Nor did the group make clear that it was doing experiments that might involve enhancing a pathogen of pandemic potential in the progress reports it provided to NIAID… Asked if the research team should have informed NIAID of its intention to do the work, Erbelding said: 'We wish that they would have, yes.'"
Gain of function is a serious matter. It is mad scientists and megalomaniacal people creating Bioweapons and pathogens designed to kill large numbers of people. The history of this goes back millennia in the West when various armies sent rat infected/infected material into walled cities or towns and when the European invaders gave indigenous people blankets infected with smallpox or passed on their diseases to natives who had no immunity from these diseases.
Keep in mind, the Wuhan lab leak is a credible thesis about the origin of SAR-COV-2!
https://www.cnn.com/2021/07/16/politics/bi...
Boston University's "research" continues this legacy! How is this possible after all we've endured the past two and a half years?!? How is it no legal action is being taken against Boston University, Fauci and the NIH/NIAID? When will this madness stop? When will people become concerned enough to hold miscreants like Anthony Fauci accountable for their misdeeds and arrogance?
-30-
Posted By: Junious Stanton
Thursday, October 20th 2022 at 9:19PM
You can also
click here to view all posts by this author...