For buzz to spread, two things are needed: a contagious product – one that has inherent value that makes people talk – and someone behind the scenes who accelerates natural contagion.
... The Anatomy of Buzz: How to Create Word of Mouth Marketing; Emanuel Rosen
The questions for most small business owners becomes how to have someone behind the scenes to accelerate the natural contagion. Do you hire the experts? Do it yourself? Then who's managing the business?
One way to entice others to spread the buzz about your business, service, or product is to offer "affiliate incentives." This seems like a big undertaking, but its very simple today with the number of tools available online. By offering incentives to affiliates, other websites will be more than happy to link your products, place your banners, and create natural contagion.
If advertising is hurting your budget, but you need to create a buzz, think "affiliate marketing." If you book is the next best seller; your event is the be all to end all; or you've got the next best product; then affilaite seekers are waiting for you.
For events, list with EventBrite.com which offers a hassle free affiliate program. If you're an author and your book is listed with a site that has a hassle free affiliate program, promote the affiliate program to sell your book. Additionally, there are a number of do it yourself affiliate programs, add-ons, plugins, etc. out there for any type of product.
By offering competive incentives to your affiliates, you'll start creating a buzz instantly and making more money.
Google results: affiliate software
http://www.google.com/search?hl=en&q=affil...
Homework: Think of a product you have that could work with an affiliate program. Test the affiliates programs. Let others know its available. Let's give it a try.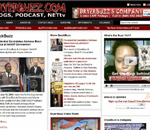 Posted By: yalanda lattimore-DryerBuzz.com
Saturday, November 1st 2008 at 1:49PM
You can also
click here to view all posts by this author...