This story needs to be told!
Greetings!
I am a student at Arkansas State University in Jonesboro , Arkansas . Following Obama's victory of the 2008 Presidential election we (ASU students) witnessed extreme police brutality and racially charged chaos in our area. Below is a statement of what went on. The media is only portraying one side of the story and have not yet given us the opportunity to tell our side to let it be known what really happened.
Following the results of the 2008 Presidential election, we all began to celebrate by means of meeting in the parking lot of the campus apartment complex. There were people, cheering, driving and blowing horns, and hanging out of their cars. When we arrived in the Grove Apartments, in front of building five (5), a crowd began to accumulate, at this point, a police officer drove up. Jeffrey Boyd, one of those arrested, went to the officer to ask if we needed to leave. He said no and congratulated us on Obama's victory. He also advised us that we could celebrate until 12:30 due to it being a school night. We then, continued to play music, cheer, and dance and take pictures. 10-15 minutes later, the same officer showed up again. He proceeded to tell us that he has been getting complaints from the nearby building and that we would have to turn off the music. The driver of the car immediately went to his car and turned off the music. At this point, we obeyed the officer's command and continued talking amongst ourselves and taking pictures, including one with the officer on patrol. Around 11:00 pm, the officer pulled up again this time he just sat in his car with the lights directly on the crowd. He sat in his car for about five minutes before three more cop cars pulled up. By now, the first officer was out his car telling us that we needed to leave. Due to it not being 12:30, people began to ask if there was a problem. The other officers had, by then, made their way to the crowd. While a few people talked to the officers, the crowd began to chant "OBAMA" again. The officers finally got the pathway cleared when an officer grabbed a bystander (Clifford Crisswell) and handcuffed him. Everyone automatically, came to his defense asking the officers what had he done wrong. Approximately 30 additional officers were now present as they began to handcuff three other guys ( Seneca Hart, Kevin Jones, and Donte Jones), one of which whose chest had been pushed and covered with 6 or more infrared lights. The 30 officers continued on with their rant threatening us to either leave or be taken to jail. At this time, two guys were thrown to the ground (Kiano Prater and Leroy Trahan) with police lying on top of them. Jeffery Boyd, was later also thrown to the ground where he was continuously kicked in the stomach and head by a female officer before and after being cuffed and put in the car. The crowd began to leave due to the police repeatedly stating that they would release everyone if the crowd dispersed. At this point, everyone had made it their respective destinations. We looked out the apartment window to see police with dogs and rifles. We let no one in and no one was allowed to go out. The officers continued to search outside for about 30 minutes as if they were looking for something. After we were allowed to leave, we decided to go find out where the guys had been taken. When we arrived at the detention center at 12:00 am.(midnight), they told us that everyone was booked there except the guy (Jeffrey Boyd) who had been hospitalized due to injuries suffered. He and the female officer were at the hospital being treated. The officer on duty told us that some were going to be facing "failure to disperse" and "inciting a riot" charges. He then, gave us a number to call 2 hours later to get the outcome. When we called at 2:30, they told us that the guys had to stay throughout the night and would have been reporting to court at 1 pm the following day (November 5, 2008).
As previously stated, the media is only telling one side of the story, that being the story that the Jonesboro Police Department is giving out. Their reporting that there were 200-250 of students acting in a disorderly manner, when there were only 60-70 of us at the most CELEBRATING, with permission, a very momentous night. A few were interviewed on the scene, but none of their stories have been either published or aired. Six of those arrested are currently facing a Class D Felony for Inciting a Riot and one, Jeffery Boyd who was injured is facing two charges: inciting a riot and 2nd degree battery to a police officer. The guys are all upstanding young men. Some are seniors, fraternity members, well-known football players, and have no criminal background. We have video documentation of the incident and would like to get our side of the story heard, by all means.
This has been a nightmare to us all and if you can help in any way it would be greatly appreciated. PLEASE FORWARD THIS TO ALL YOUR FRIENDS, FAMILY, AND CONSTITUENTS. TO HELP GET THE WORD OUT OF THIS GREAT INJUSTICE!!! WE NEED YOUR HELP!
Feel free to contact:
Chelsea Adams
chelsea.adams@smail.astate.edu
or
LC Kennedy
lc.kennedy@smail.astate.edu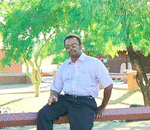 Posted By: George Puckett
Friday, November 14th 2008 at 10:12PM
You can also
click here to view all posts by this author...