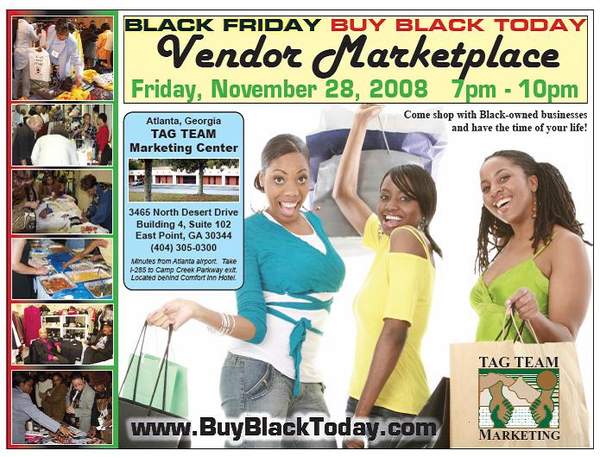 BUY BLACK FRIDAY
Isn't time for us to change as a people and to more actively support our own businesses. Especially in this economy, Black businesses are struggling more than ever to stay alive! Here is an excellent opportunity to keep the dollars circulating within the Black communities. This is the only way we can prosper as a people. Look at the other ethnic groups who set up shop in our neighborhoods, but they don't buy from the Black owned store next door. They take their money back to their respective communities and spend with their people. Let us all make an extra effort to seek out Black businesses and spend with them.
Shop with Black-owned businesses
-Check out the great merchandise for sale
-Hear an exciting presentation about the TAG TEAM Movement
-Lots of motivated, excited Black consumers and businesspeople
-The most fun you've had at a FREE event EVER!
-If you are in the Atlanta area, bring the whole family
-If you are not in the Atlanta area shop online at
www.buyblacktoday.com/TeamDollar
Call (404) 305-0300 for More Information
HELD AT THE
TAG TEAM Marketing Center
3465 North Desert Dr
Building 4, Suite 102, East Point, GA
Near Atlanta Airport
Invited by Darlene Robinson
Email: mauddarlene.robinson@yahoo.com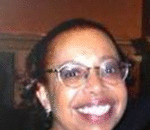 Posted By: Darlene Robinson
Wednesday, November 26th 2008 at 10:11AM
You can also
click here to view all posts by this author...