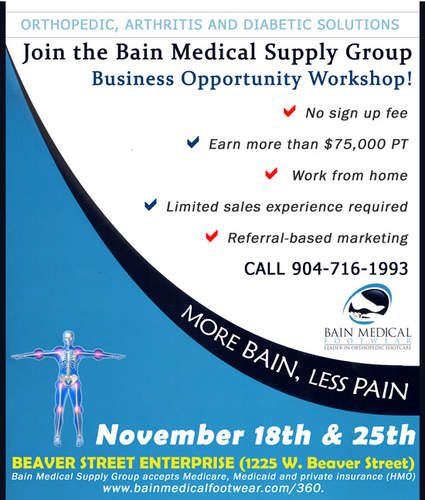 As National Director of a newly formed medical supply group, it is my sincere pleasure to introduce to you, Bain Medical Footwear, the leader in orthopedic foot care and alternative therapeutic solutions. The company's CEO, Mr. Rodrick Bain, has created a truly unique opportunity that allows good-hearted people like you to help patients who suffer diabetes and arthritis help themselves.
The American Diabetes Association (ADA) reports that 20.8 million Americans (7% of the population) have diabetes. One symptom of diabetes is poor blood circulation in the legs and feet, which can lead to severe complications – including amputation.
To prevent such drastic measures, the ADA recommends therapeutic footwear, known as orthopedic shoes, for people suffering from diabetes. The U. S. government agrees, and in most cases Medicare, or other qualified insurance coverage, covers the majority of costs for orthopedic shoes.
Many of our clients are diabetic patients with foot problems. Too much glucose in the blood for a long time can cause the need for cast support or worse, amputation. In 1991 my Grandmother suffered from amputation of both legs as a direct result of inflammation in the lower limbs from diabetes compiled. This high blood glucose, also called blood sugar, can damage many parts of the body, such as the heart, blood vessels, eyes, and kidneys. Heart and blood vessel disease can lead to heart attacks and strokes. You can do a lot to prevent or slow down diabetes problems.
For starters, you can provide them relief with the most supportive, comfortable and highly fashionable footwear available – and be well compensated for your efforts.
Diabetes is a serious problem. But you can make a difference!
When most people think of orthopedics, they picture Frankenstein's monster walking around in stiff, clunky shoes. Because of this, many diabetic patients neglect their feet by refusing to wear proper footwear – and over time their problems begin.
Orthopedic shoes don't have to be ugly! You can prove this to your clients with a simple in-home consultation. When they see the broad selection of modern styles and beautiful colors that Bain Medical Footwear offers, your clients will change their tune about orthopedic shoes forever. And when you custom fit their Bain Medical shoes for perfect support and comfort, your clients won't go back to "normal" shoes again. Their feet will thank you for it!
So, for just an hour of your time, you can make a serious difference in the life of someone suffering with diabetes. And when your clients place an order, you'll notice the difference in your bank account.
If you have a sincere desire to help people (and get rewarded for it), we'd like you to be part of our team. Call (800) 863-9130 or log on at
www.bainmedicalfootwear.com/360
to learn more about this tremendous opportunity.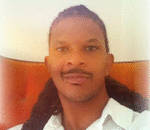 Posted By: Blacksonville Community Network
Monday, December 1st 2008 at 2:54PM
You can also
click here to view all posts by this author...