The Black community at large remains behind the times in terms of knowlege of how money actually can be used to create generational wealth for our families. Most of us do not understand how other ethnic groups have surpassed us as far as community and family wealth. Have you ever wondered why you are working so very hard to earn money? Did you know that there are very easy and affordable ways to make your money work for you (earning you a return on each and every dollar?) Did you know that more millionaires were made from the Great Depression than in other time in U.S. history. Did you know that even in a down economy or recession that people with the right knowledge can invest and earn money? Ignorance is a used to hold the masses in a stagnant mode.
The TAG TEAM Marketing Investment Club is a member-only club whose purpose is to unite, teach and get the Black community investing, trading and earning money. You can invest at little as $1.00 and make money if you know the right techniques.
The TAG TEAM Investment Club provides the Black community with powerful financial education by Dr. Kenneth "The Wiz" Reaves. He teaches powerful information about investing, trading, the stock market, real estate and more.
The TAG TEAM Investment Club hosts two meetings per month for members. The meetings take place on the 1st and 3rd Monday of each month. You can attend the meetings live in Atlanta, Georgia or watch in on your computer with our Live Internet TV broadcast.
All TAG TEAM Investment Club meetings and seminars are broadcast live over the Internet, and can be viewed from your computer with a high speed Internet connection. That means you can watch club meetings from anywhere in the world, over the Internet. The live Internet TV Broadcast uses cutting edge technology to deliver the TAG TEAM Investment Club directly into the comfort of your own home or office.
Visit
www.tagteaminvestmentclub.com/TeamDollar
for more information, videos and testimonials.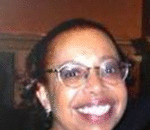 Posted By: Darlene Robinson
Saturday, December 6th 2008 at 11:09AM
You can also
click here to view all posts by this author...