What exactly does a full-service interactive marketing & advertising agency do?
We create, design, develop and promote results-oriented interactive campaigns. Our portfolio spans a variety of clients including Patterson Home Improvement, The Ramada Inn, Florida Black Caucus, The City of Jacksonville, Jacksonville Jaguars, and many more. We focus on a six-pronged approach to produce targeted, compelling and measurable campaigns.
Strategic Planning >>
Blacksonville.comís strategic approach identifies each client's unique needs and maps a plan of action. We define the demographic and psychographic target markets to establish product positioning. We ensure that all media is not only brand consistent but also consistent with the client's business objectives. We determine media placement and creative messaging to achieve high conversion rates and maximum branding appeal.
Creative Development >>
Our award winning creative team develops thoughtful and innovative media such as websites, CD-ROMs, Banners, Landing pages, HTML and Rich-Media email ads. We use a fusion of experience, razor-sharp creative, and awe-inspiring technology to create compelling websites and interactive campaigns.
Technology Development >>
Our technology team sets the pace in all forms of back-end development including DHTML, ASP, PHP, database creation and integration, viral marketing applications, and email marketing utilities. This diverse set of skills allows for the highest possible level of interactivity, flexibility and client control.
Media Planning/Buying >>
Our marketing team utilizes opt-in email lists, targeted public relations, and internet affiliate advertising campaigns that attract the client's target audience. Our approach consists of researching, negotiating and implementing the most highly targeted online placement to maximize ROI and create effective branding on the web.
Search Engine Optimization >>
Since more than 75 percent of Internet users initiate their online activities through search engines and directories, effective positioning is essential for online success. We specialize in search engine optimization designed to ensure our clients a top ranking.
Tracking and Analysis >>
Technology separates Blacksonville.com from traditional advertising agencies and allows us real time reporting on the successfulness of any given offer or promotion. In turn, giving us the opportunity to test our approach and sharpen the effectiveness of each and every campaign.
For more information about our core services log on to
http://www.linkedin.com/in/blacksonville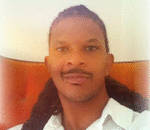 Posted By: Blacksonville Community Network
Sunday, December 7th 2008 at 3:24PM
You can also
click here to view all posts by this author...