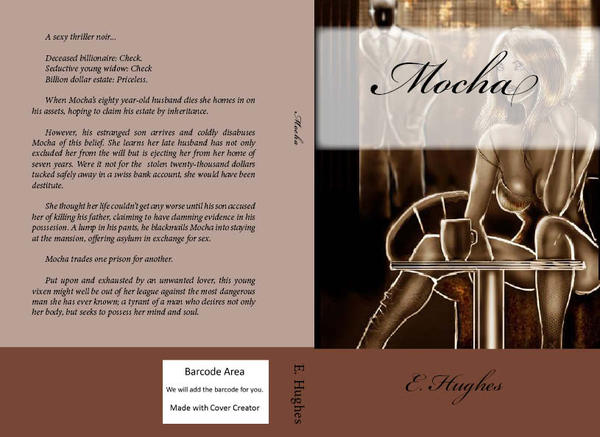 A s*xy thriller noir...
Deceased billionaire: Check.
Seductive young widow: Check
Billion dollar estate: Priceless.
When Mocha's eighty year-old husband dies she homes in on his assets, hoping to claim his estate by inheritance.
However, his estranged son arrives and coldly disabuses Mocha of this belief. She learns her late husband has not only excluded her from the will but is ejecting her from her home of seven years. Were it not for the stolen twenty-thousand dollars tucked safely away in a swiss bank account, she would have been destitute.
She thought her life couldn't get any worse until his son accused her of killing his father, claiming to have damning evidence in his posssesion. A lump in his pants, he blackmails Mocha into staying at the mansion, offering asylum in exchange for s*x.
Mocha trades one prison for another.
Put upon and exhausted by an unwanted lover, this young vixen might well be out of her league against the most dangerous man she has ever known; a tyrant of a man who desires not only her body, but seeks to possess her mind and soul.
Posted By:
Monday, December 8th 2008 at 10:00PM
You can also
click here to view all posts by this author...