As the official Black History Month winds down today, February 28, 2009, what can each one of us do to keep it alive… everyday of the year? Black people continue to invent and create wonderful products and services that improve the lives of many. I applaud Tom Joyner for his "little known Black history facts" segment of his show, which highlights past and present creativity and innovations. Due to circumstances beyond our control many of our achievements are buried in archives or hidden within the pages of our children's history books.
Look at all of the major corporations who ran commercials that gave praise to the accomplishments of Black inventors for mechanical devices that improved the industrial age to help make shoes, the clock auto parts and the traffic light to name a few. Why do they only give these kinds of accolades during the month of February?
Sometimes I am offended by the commercials of some of these major corporations which target Black consumers, because it is all about getting us to spend our money at their retail establishment. Especially when they are geared towards our youth. Does it have to be Hip Hop, Rap or a bad attempt at Street Slang to get our attention? They think just by getting Black people to do the voices or act in their commercials is a big honor to our people. Don't get me wrong I love the fact that a Black actor is getting paid, but sometimes when the commercial content is somewhat derogatory, shouldn't they just say NO?
Well anyway, I constantly search for Black businesses to patronize, before I buy certain products or services. I truly believe that if we all as a people actually take a look at other so called minority groups, we can see what has worked for them to accomplish more as a race than as individuals. For example, look at the Jewish people, almost wiped out during World War II and the Holocaust. They came to the U.S. and banded together, doing business with each other, employing each other, buying from each other and within a few generations are still one of the smallest ethnic groups, but have a very large segment of the wealth in this country.
Similar story for Asians, who set up shops in Black neighborhoods to fill a void after a lot of our businesses closed when the strip malls, and eventually the mega malls were built in the burbs. They opened corner stores, convenience stores, nail salons, beauty supply stores, take-out joints and restaurants in our neighborhoods. They take that money back to their neighborhoods; spend it with other Asians back in their community.
Like I said in the beginning of this blog, Black people continue to invent and create products and services. Why aren't we seeking them out to patronize them? I don't like the excuse the customer service is bad or we are like "crabs in a barrel" anymore. These excuses are no longer valid when we have a Black man as President of these United States! So my question to you right now is…. Why are we making every other community "rich", except our own?
Much praise to Michael Baisden for having the weekly segment on his show so that entrepreneurs can call in and tell his audience about their businesses. But is this enough? It is a huge benefit but I don't think it is enough. I can't remember who these businesses are or where to find them after I hear the show, because I am usually driving. Try to make a mental note so I can write it down when I get to a place to stop.
That is why I feel a national Black Business directory is so badly needed. One marketplace listing Black businesses from around the country. I told you a few weeks ago that TAG TEAM Marketing was launching their Black Business Network 4.0. Well it is up and running full steam right now. So what makes this directory so different than previous online directories that have popped up and then disappeared over the years in many cities like Orlando, Atlanta, New York and Los Angeles? Here are my top 10 reasons to check out TAG TEAM's Black Business Network 4.0!
1) This Black Business Network is backed by two Black self-made, millionaires who saw the need to have one unified marketplace to promote Black Businesses. Also supported by legendary entrepreneur George Fraser, the creator of FraserNet, the worlds #1 network for Black professionals and has generated over $500 million in business deals. George has been named "Black America's #1 Networker" by Black Enterprise Magazine and Upscale magazine called him one of the "Top 50 Power Brokers in Black America". George is passionate about inspiring Black people to make change and reach for the stars and is a member of TAG TEAM's Black Business Network.
2) Members of TAG TEAM's Black Business Network have many benefits that other online communities can't offer like, training, seminars and over 22,000 Black members of the TAG TEAM online community who are already committed to buying the products/services of Black Businesses
3) TAG TEAM also hosts live networking events where Black Business Network members meet, exchange and do business together. Members get to speak on stage and promote their products and/or services to the entire audience. Some of these events are broadcast online too.
4) Vending is a fantastic way to generate instant sales and revenues for Black business owners at the live events where members can set up vending tables and sell their products to the attendees (even if you don't live in Atlanta.)
5) Members of the Black Business Network who become "Wholesalers" can have their products listed for sale in the Buy Black Today online store where they can be purchased immediately by Black consumers.
6) Video commercials are a powerful way to get people to know about your company, products, services and/or opportunity. When Black consumers see your Black face and hear you passionately describe your Black company in your own voice, they gain an immediate connection with you. This can greatly increase your sales.
7) The Black Business Expansion Club is an educational organization made up of Black people who want to learn how to expand their businesses. Expansion Club members have access to en extensive online library of training seminars, articles, information and resources.
8) TAG TEAM Marketing International facility in Atlanta, Georgia called the "Atlanta Marketing Center". hots a gorgeous Buy Black Today retail store. The store features products from Black Business Network members all over the world.
9) As a "Wholesaler" in the Black Business Network, your products can be displayed in the Buy Black Today retail store. By having your product for sale in the store, customers that visit the store or attend Atlanta TAG TEAM events, can see and purchase your products. For the right products, having retail distribution can amount to lots of sales.
10) Marketing Team Almost every company in the world would like to have a dedicated team of people who market (promote and sell) their products. A team can sell more products and services than any one business person can do alone. Unfortunately, building and maintaining a sales team like that can be a very difficult, time consuming and expensive undertaking. TAG TEAM Marketing builds and maintains the Black Star Marketing Team. The team is made up of positive, Black people all over the United States who earn money by selling the products and services of Black Business Network members to Black consumers. New members are constantly joining the team and going to work as well.
So, if you are in Atlanta, you can attend the weekly Black Business Networking Socials (Saturdays, 7pm-10pm) to network and shop with Black business people, socialize, have fun, meet and hear from Black businesses owners. The price of admission is free, but you must be a member of TAG TEAM Marketing to attend (can join free at door or online). Business attire is required.
If you are not in Atlanta, join the online community to get weekly updates on future online broadcasts of seminars, training events and club meetings. Either way you can find out more about the TAG TEAM Movement and how you can get involved at
www.tagteammarketing.com/TeamDollar.
TAG TEAM Marketing, Inc. is located at 3465 North Desert Drive,
Building 4, Suite 102, Atlanta, Georgia 30344 right behind the Camp Creek Marketplace call (404) 305-0300 for more info.
TAG TEAM is preparing to send press releases about the new Black Business Network to Black newspapers, media outlets and consumers all over the world. This will generate lots of additional traffic to the Black Business Network Directory's website.
Visit
www.BlackBusinessNetwork.com/TeamDollar
and LIST YOUR BUSINESS NOW, before the press releases is sent out, so that your business can be seen by all the new visitors.
Don't forget to tell them that Darlene Robinson from Orlando invited you.
Darlene Robinson
Independent Marketer
TAG TEAM Marketing, Inc.
Buy From Black-owned Businesses
www.BuyBlackToday.com/TeamDollar
For Black Business Owners
www.BlackBusinessNetwork.com/TeamDollar
Investment Strategies for Black People
www.TAGTEAMInvestmentclub.com/TeamDollar
Black Business Opportunity
www.BlackStarOpportunity.com/TeamDollar
Black Business Training
www.TAGTEAMUniversity.com/TeamDollar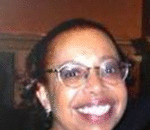 Posted By: Darlene Robinson
Saturday, February 28th 2009 at 12:26PM
You can also
click here to view all posts by this author...