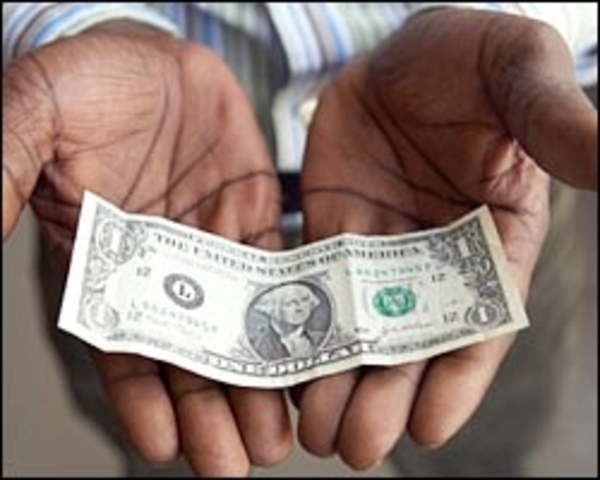 According to the Federal Reserve, the net worth of the typical African-American family in 2007 was just 10 percent of the net worth of the typical white family - down from 12 percent in 2004. Put another way: For every $1 held by whites five years ago, blacks had 12 cents. Three years later, they had a dime.
There is no doubt that the negative impact of the recent economic recession has perhaps widened the gap since the latest Federal Reserve data.
This is a decline that has been the subject of many solutions. The most discussed soultions fall into three major categories:


Congressional Actions -- such as special tax exemptions, regulatory policies, special programs to benefit Blacks and other minorities.


Black financial actions -- i.e., shifting focus from income and spending to saving and investing; increase number of Black entrepreneurs.


Reparations -- provide the 21st equivalent of "40 acres and a mule."


Let us know which of these solutions you support, or recommendations for other actions.
Click Here to participate in our poll.
Roger Madison
www.izania.com
Posted By: Roger E Madison Jr
Monday, April 13th 2009 at 11:31PM
You can also
click here to view all posts by this author...