Many of you have been following my exploring jaunts into where "Did the Stimulus" money go, after President Obama signed the huge, controversial, perplexing economic stimulus package on February 17, 2009. Now, we at our company do not take political sides but we thrive on advising the American public of which, this Bill, now Law, means to All of the American people.
And the challenge of abating America's energy consuming habits can be further addressed by the pledge all of us can be involved with by going to, If you wish to help in America's attempt to reduce energy consumption:
www.energystar.gov,
a partnership between the Environmental Protection Agency and the U.S. Department of Energy, also great sites for funding and or grants for ideas you may wish to have funded.
Please read my blogs/comments on
www.hbcuconnect.com,
blackwomenconnect.com,linked-in.com,etc., hoodeconomix.com.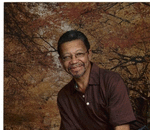 Posted By: Bill Cooper
Wednesday, July 15th 2009 at 4:05PM
You can also
click here to view all posts by this author...