Recently, many startling news stories have crossed your television screen. There are two that were very troubling to my spirit. There was a group of 65 African American children who had paid 1100 dollars to swim in a local Philadelphia pool. When they arrived and the white pool owners noticed their complexion they were told to get out the pool and leave. The children stated that some of the white parents said they were afraid that the black kids would hurt their kids.
Several actions were taken and even now a lawsuit is pending. The club still operates though lawsuits are looming and it may soon be forced to close. The owner was unapologetic and very rude when reporters questioned him about the incident. And who do you think rectified the situation with the kids? Was it the NAACP? No. Was it The Black Panthers? No. Was it Jesse Jackson? No, it was a local predominately white college who opened their pool and allowed the children to swim and also it was celebrity producer, Tyler Perry. Perry took all 65 along with their parents to Disney World!! Now that's justice in action!
Then we have the "stupidly" cop situation...Okay, this guy Sergeant Crowley, arrested a black Harvard scholar, Professor Gates, in his own house. He knew the man was not a burglar but he arrested him anyway and even though they dropped the charges that arrests record will probably remain on his criminal record forever. Then Obama invites the stupid cop and the professor to the White House. Wow! What a treat for such an undeserving moron. The cop still was unapologetic and today he still has his job and still thinks he reacted correctly. The truth is he abused his power and arrested the professor unjustifiably.
In both cases the situation was addressed but not handled with force by civil rights groups. They came together for the "Jena 6", why didn't they come together and organize a march for the 65 and for Gates?
Is it possible that they have turned in their protest signs and membership cards since we now have a Black President?
Truth is, we need them now more than ever. Having a black president has and will cause more racist acts than ever before.
What are you going to do? Today, I am committing myself to becoming more involved with civil rights in my community and nation. We all need to join a group or start one. We all can do our small part to help eradicate injustice here and everywhere. It is up to us to demand equal treatment under the constitution. It is our right to demand fairness. Email your congressman the next time you spot injustice. Stand up for your neighbor. Be a good citizen. African Americans need to understand their responsibility to each other. We should all show concern even when the civil rights groups leave us hanging.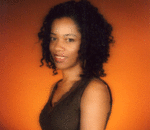 Posted By: Sun Smith
Sunday, August 2nd 2009 at 11:41PM
You can also
click here to view all posts by this author...