THIS IS A FASCINATING LANDLORD TENANT CASE THAT IS NO DOUBT MAKING CASE BOOK LAW HISTORY ALL OVER THE NATION AND BEYOND. IT IS ASTOUNDING WITH SUCH SIMPLICITY-MERELY A MATTER OF WHEN TO START COUNTING DAYS TO MAKE AN APPEAL REQUEST TO A STATE AND WHEN THAT SAME PERIOD 'EXPIRED'.
WE STOOD UP FOR OUR RIGHTS AND A FEDERAL JUDGE SAYS, "YUP, WE MAY HAVE A STORY HERE..".SOME OF YOU MAY OR SHOULD HAVE DONE AS WE TO FIGHT FOR OUR GUARANTEED RIGHT TO LIFE, LIBERTY, THE RIGHT TO THE PURSUIT OF HAPPINESS , AND PROPERTY -THE DUE PROCESS CLAUSE OF THE UNITED STATES CONSTITUTION BEFORE BEING DEPRIVED OF THESE TREASURED AMERICAN PRIVILEGES WE ENJOY IN OUR DEMOCRACY WITHOUT "ADEQUATE NOTICE"-BEFORE THE DEPRIVATION OF THEM.
THESE ARE VERY CRUEL AND BURDENSOME TIMES WE ARE FACING ECONOMICALLY. THE MESSAGE IS SENT TO OFFER SOLACE TO ANY WHO WANT TO FOLLOW THE MERITS OF OUR CASE. PERHAPS YOU CAN SEE YOURS AS RUNNING PARALLEL WITH OURS. IF SO, YOU ARE INVITED TO JOIN US.
SEE THE RELATED WEBSITES SUCH AS HBCUCONNECT.COM, BLACKWOMENCONNECT.COM, ETC. YOU GET THE IDEA . YOU CAN FOLLOW THIS HISTORIC CASE BY TYPING IN YOUR BROWSER: WILLIAM B. COOPER & RENATA S. COOPER v. DANNY M. HAYES DBA HAYES PROPERTIES, INC. SEE HOW OUR NEWLY FORMED HAYES TENANTS ASSOCIATION HAS TAKEN ON THIS BRUTALLY UNLAWFUL SCOFFLAW , SELF-HELP BULLYING LANDLORD IN OUR AREA AREA; TO HAVE THE COURTS (fEDERAL & STATE) TO COMPEL THIS UNSCRUPULOUS MANTO 'HEEL', FOLLOW THE STATE'S LANDLORD-TENANT LAW-RECENTLY PASSED- IN 2006 (EFF2007).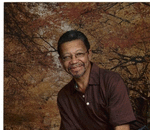 Posted By: Bill Cooper
Monday, November 30th 2009 at 4:03PM
You can also
click here to view all posts by this author...