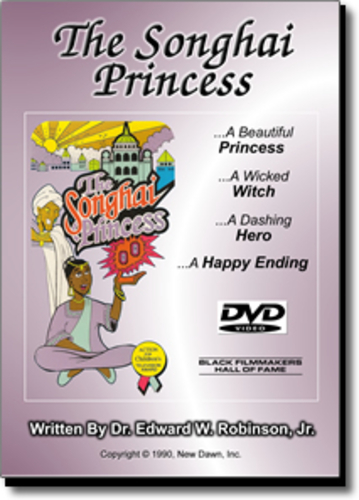 Disney's Princess & the Frog or Dr. Robinon's Songhai Princess... which one was first Black animated Princess? Which one really portrays our history/ culture...Disney version or the one written by a Black Historian/Scholar to entertain, empower & educate?
I just received an email from a Black Mom's group that I belong to about a free DVD of the Disney animated feature of the Princess and the Frog and I thought that was wonderful. Then I remembered that I recently heard about an animated tale written in 1990, that was written by Dr. Robinson featuring a princess of African descent that I believe every little girl of color (and their families) would be totally thrilled to see a Black Princess portrayed from a cultural side rather than the Disney targeting to get a piece of the $900 Billion that African Americans spend each year in this country. Especially at the box office.
So I am writing this to let others know that I believe the Songhai Princess will not only entertain, but empower our little darlings to ask questions about their heritage as well as to be entertained. So how about supporting a product that was made for our children and our families.  You've got the Black princess, king, queen villain, a happy ending AND watch an animated, classic masterpiece written by an African American Scholar... not to make the big box office hit list....not to be on the best DVD seller list...but to present a timeless tale of African royalty that would inspire us and our children.  To open their psyche to some of the aspects of our history that have been locked away from us and our children for way too many generations.
Ok it is not of the same animated quality that Disney has backing it's full feature animations, but the story itself is so engaging you won't mind that one bit.  Why not start a new tradition for your children, and your children's children and pass this classic masterpiece along your family tree. I am going to purchase this to watch with my granddaughters when they come over to spend the weekend.  What about you? Will you at least check it out? It is up to us to go beyond what the schools, television, movies, etc. show our children. Let's get back to teaching our children about who their true ancestors were, the real kings and queens, the first mathemetician, astrologers, doctors, architects, etc.
Alright, I've had my say, just couldn't rest until I got that off my mind.
So if you would like to order the Songhai Princess DVD, visit
http://www.BlackBusinessNetwork.com/TeamDollar,
click on  Buy Black Today (near the top center of the screen), then scroll down to select CDs & DVDs. There is also the book for you to read called the Journey of the Songhai People and many other resources from very highly acclaimed teachers and historians.
Much Love
Darlene Robinson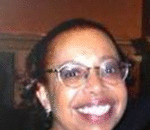 Posted By: Darlene Robinson
Friday, March 12th 2010 at 8:36PM
You can also
click here to view all posts by this author...