If you are looking for an exceptional resource for Black Business History & African Ancestry info...Check out a Live! online presentation from award-winning educator and author, Chike Akua, on Sunday, March 28th for a special event to discover the contributions and advancements African-American business people have made to America and the world and how it can impact your Black business today and your family forever.
"Without a doubt, Chike Akua is one of the most informative, inspirational, and knowledgeable speakers in America today. Every school, college, church, civic, social and business organization should hear him." Joe L. Dudley, Sr., Founder, CEO Dudley Products, Inc.
Chike Akua has been called "an educational revolutionary" and is recognized as a leading authority on culturally relevant educational materials and instructional approaches. He has lectured and given keynote addresses at a number of colleges, universities and educational conferences around the country. Selected as one of Ebony magazine's "50 Leaders of Tomorrow," Akua is a former "Teacher of the Year" and has facilitated workshops for the Tavis Smiley Foundation's annual "Youth 2 Leaders" Conference. In addition, Mr. Akua has assisted in leading over 800 youth and adults on study tours to Egypt and Ghana through the D'Zert Club's Teen Summit 1000 program.
Admission for Black Business Network members who have purchased from the online / retail store between Wednesday, March 17 and Sunday, March 28th, 2010.
Visit
http://www.BlackBusinessNetwork.com/TeamDollar
for more info on this event and other resources that can empower and educate our people.
This event will be Broadcast over the Internet. You have the option of watching this event on your computer screen using a high speed Internet connection. This event WILL NOT be broadcast in Chicago, Illinois or surrounding areas. In you reside in the Chicago area, please attend the event in person.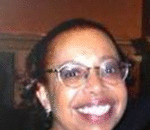 Posted By: Darlene Robinson
Thursday, March 25th 2010 at 3:40PM
You can also
click here to view all posts by this author...