youtube.comhomeforeclosure fraud
I could not resist it, so I hope this part of the blog posted TWICE! The housing fraud mess continues to become more chilling! Innocent victims kicked out of their homes unlawfully, forged home owners' signatures on critical to foreclosure documents, walmart untrained workers signing off as trained mortgage specialists, forged or fake social Security numbers, etc.
And now, the largest mortgage foreclosure moratorium in United States mortgage history! Attorneys general from all 50 states calling for slowing down the bevy of foreclosures each quarter. More horrid stories on the web site of Congressman Alan Grayson which was posted on you tube above.
Yes, our company, Cooper and Associates is definitely on top of this one. Please follow along as we follow this dirty, fraudulent deceit crafted to get some (not all, but some will take advantage of the moratorium) Americans put out of their homes unlawfully.
Some sites are ones similar to this one, blackwomenconnect.com,hbcuconneconnect.com; social site facebook.com and please feel free to add your horror story on our Wikipedia.org web site. Feel free to jump in, make suggestions, critical evaluations, add topics, anything to help us vindicate the wrongs we expect to find here, where such vindication is warranted.
Our Wikipedia.org. site is
http://en.wikipedia.org/wiki/user_talk:Texman2000.
There is so much more disclosure behind this massive fraud that is forthcoming.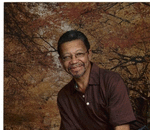 Posted By: Bill Cooper
Thursday, October 14th 2010 at 5:56PM
You can also
click here to view all posts by this author...