Well, here is your chance, because on Saturday, October 23, 2010, the worldwide Black community will honor one of its greatest living treasures, Dr. Edward Robinson. Every positive, Black person needs to see this to learn Amazing Black History Facts directly From The Man Who LIVED IT! This event is a MUST for your entire Black family. It will be broadcast live, FOR FREE on the Internet. This event is brought to you by the Black owned and operated Black Business Network...NOT CNN a white owned corporation!
• He is 92 years old, Black and very proud.
• He has accomplished more in the last 30 years than most people accomplish in a lifetime.
• His Black history books are read by thousands worldwide (even in some school systems.)
• He knew W.E.B. DuBois personally.
• He was good friends with..Paul Robeson.
• He was appointed by the U.S. Senate as first Black member of a Federal Reserve Bank Board of Directors (Philadelphia)
• He mentors some of the most successful Black people alive today.
• He is an author
• He is a movie maker
• He is... the most interesting Black man in the world.
Visit
http://www.blackbusinessnetwork.com/teamdollar
and click on Events for 10/23/10 to register to view this event! Note: This event is only available for members of the Black Business Network. But don't worry, there is no charge for general membership to watch this historic event with your family.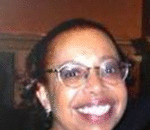 Posted By: Darlene Robinson
Thursday, October 21st 2010 at 10:13PM
You can also
click here to view all posts by this author...