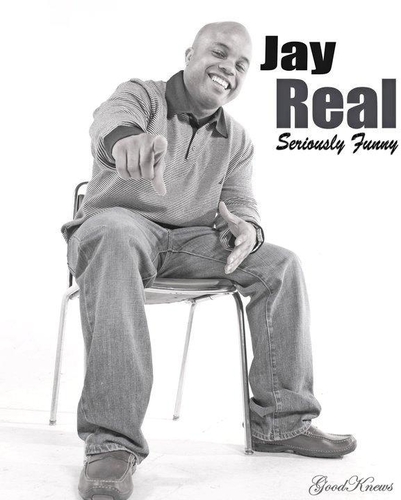 Most of us know comedian Jay Real as the funny man, the host, or emcee of the LMAO (Laugh My A** Off) Comedy Showcase that celebrated its first anniversary in Rochester last month. For those unfamiliar with him, he is somebody to watch. At the tender age of 34, this father of three (a 14-year-old son, 12-year-old daughter, and a six-month- old daughter) is living out his dream and carving out a career in comedy. When he is not out performing, Real (aka Jibril Newman) describes himself as a man whom overcame his roots in poverty and credits his late mom for showing him the way.
With a two-year degree in business management, he was able to stay focused with his mother's help. She eventually passed away from stomach cancer. "I figured if my mom could over come obstacles so could I," explains Real, who graduated valedictorian of his high school in Syracuse. Real moved to Rochester because Syracuse was too small for him to grow his act. His comedic influences included Eddie Murphy, Bernie Mac, Richard Pryor, and Rodney Dangerfield.
After working a series of fast food and retail jobs at McDonald's, Foot Locker, Dinosaur Barbeque and property management, he went up on stage during a comedy club open mic challenge. "I did a set at Comix's Cafe on a dare and got a standing ovation," he recalls. "That night, they asked me to come back." And come back, he did.
When I ask how did he know he was funny, he said people always told him. "I have always been silly. I just do my silliness in humor. And people say my comedy is funny-stupid. I just say what most people are afraid to say. Comedy has
no boundaries," he continues. "Everything in life should be picked on. Everything in life can be laughed at."
Though he doesn't write his own material, he visualizes it. "I hate writing things down. I'm unpredictable and am not afraid to take chances." If you have never seen his act, you can catch him Saturday, January 1, at Elite Bar and Grill on West Main Street, at 7 p.m., or February 13, also at Elite with special guests. For times and details, you can visit his website:
www.jayrealcomedy.com
or visit his facebook site: facebookcomedianjayreal.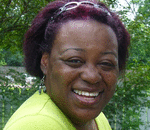 Posted By: Marsha Jones
Thursday, December 30th 2010 at 1:30AM
You can also
click here to view all posts by this author...