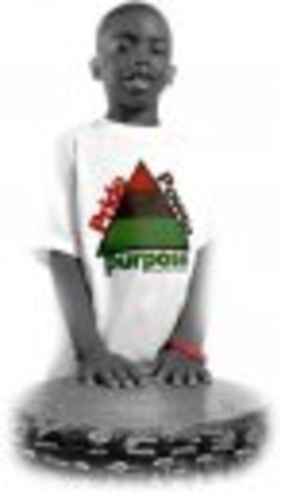 "We have all the required resources to improve the quality of life and learning for our young generation. Now, let's prove it now."
The National Black TEEN Empowerment Expo (NBTEE) is building a national youth movement, community by community, to collectively discuss, determine and deliver better ways to reach and teach today's young generation. We believe our strength in numbers will also mean socioeconomic power that can help our children's needs be a greater fulfilled priority.
Youth Movements are coalitions of concerned citizens and committed groups working together to improve the quality of life and learning for (and with) our children, teens and young adults. Our primary goal is to do a better job of collecting each community's youth resources and better connecting these resources to our youth consistently. Youth movements are now underway in Detroit, Brooklyn, (NY), New Jersey and Baltimore. In 2011, we will form youth movements in other NYC boroughs, and in Atlanta, Texas and California.
Our next Brooklyn TEEN Hall Meeting will be held Friday, January 14th, 7:00 to 9:00 p.m., at Bethany Baptist Church, 460 Marcus Garvey Blvd, (and Decatur St.). We will discuss Martin Luther King's dream, and how we can work together with our TEENS to make his dream a reality. Every THM requires three essential ingredients: our powerful youth, valuable youth resources and YOU. If you are a youth resource, please RSVP, and / or if you'd like to help us with this monthly event, pray tell.
We'd like to give a special thanks to Dr. Jackie Cody (www.codycares.org) who's building the first 24-hour youth resource center in Brooklyn, and Reverend Hampton, a great man uplifting good souls throughout the Bed-Stuy community, for organizing and hosting the Brooklyn THM's so well.
The Better Brooklyn Youth Movement and the NBTEE, in association with Long Island University's Liberty Partnership Program, is organizing "The March For Our Children" this spring in Prospect Park, Brooklyn, NYC. We hope to bring this March to other boroughs, and each March will include a "Youth Resource Rally" so we guide our young people to more opportunities, programs and resources during the summer months and beyond.
The Liberty Partnership Program is a free after-school program for Brooklyn high school juniors and seniors that offers basic and advanced academic skills tutoring, wellness and lifestyle management, educational, personal and family counseling, and career and college exploration activities.
The March For Our Children will lead up to a TEEN Summit to be held at LIU in late spring / early summer. If you'd like to be on the planning committee for these events, email rgordon@betterbrooklynyouth.org, or call 734.395.3079. Our next planning committee meeting is on Monday, December 13th, 6:30 p.m., at The Park Plaza Restaurant, 220 Cadman Plaza West (near Tillary and Court streets) in Downtown Brooklyn. We hope TEENS and young adults will join this committee.
G.L.O.W. (Girls Leaning On Women) is a Better Detroit Youth Movement program that provides positive role models, motivation and resources to young ladies so they grow every day, achieve their goals and shine throughout life. G.L.O.W. encourages, supports and assists young women to value education and hard work, and the possibilities that are available to them through academic achievement, self-respect and respect for others.
Call Jay at 248.961.6419, to learn more about G.L.O.W., and / or how the BDYM is building a better, brighter Detroit.
Better Baltimore Youth Movement TEEN Ambassador, Brielle Cunningham, is a 15-year-old sophomore at The Academy of College and Career Exploration High School. Brielle has earned the second highest GPA in her sophomore class. She's also currently participating in the Encounter Program at Centre Stage Theatre, where she's performing in her first play called "Post Re-Entry".
Brielle is also an ambassador of HABESHA, and visited Africa this past summer as part of a cultural exchange program. She loves writing, acting and "just being a teenager", and wants to attend The University of Southern California. Tune into her upcoming special guest host appearances on Black TEEN Empowerment Radio, which airs Sundays at 3:PM EST. Brielle is passionate about helping others and learning more every day, which is just one reason we're all very proud of her every day. Congratulations, Brielle !!
UniTee Design, a Black Youth enrichment enterprise, (www.uniteedesign.com) is proud to be a part of a new initiative called "INSPIRE! The Black History & Culture Youth Movement", a collaborative of Black entrepreneurs with programs, products and resources to inform, educate and uplift today's young generation. We're currently building our web presence and planning our inaugural event, "INSPIRE ! The Black Youth Summit", in Atlanta.
Together, we will ensure our children and TEENS are motivated by a greater understanding of Black history and culture, and the greatness that lives within each of them. To learn more about The INSPIRE! Movement, email rgordon@uniteedesign.com, or call 734.395.3079.
Posted By:
Thursday, December 30th 2010 at 4:01PM
You can also
click here to view all posts by this author...