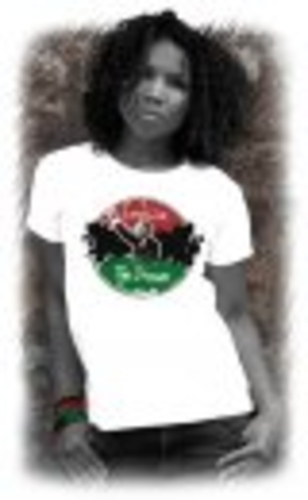 "The truth is our children aren't failing as much as we're failing our children."
Community by community, The National Black TEEN Empowerment Expo (NBTEE) is building a national youth movement to collectively discuss, determine and deliver better ways to reach and teach today's young generation. We believe strength in numbers will also mean socioeconomic power that can help our children's needs be a greater fulfilled priority.
Youth Movements are coalitions of concerned citizens and committed groups working together to improve the quality of life and learning for (and with) our children, teens and young adults. Our primary goal is to do a better collect each community's youth resources and better connect these resources to our youth on a consistent basis. You can help by letting us know about youth programs, events and resources in your community so we can connect more young people to more opportunities.
Joining The Better Detroit Youth Movement, new youth movements are now underway in Brooklyn, (NY) and Baltimore. This year, we will also form youth movements in Atlanta, Texas and California, and other communities.
In 2010, the NBTEE launched important youth initiatives and events including:
• TEEN Hall Meetings (NYC)
• Youth Resource Summits (NYC)
• Our Communities, Our Children Radio Show (NYC)
• M.A.P.S. (Multiple, Alternative Pathways To Success) 4 TEENS Newspaper (NYC)
• The March For Our Children (NYC)
• F.A.M.E. (Fashion, Art, Music & Education) (Detroit)
• G.L.O.W. (Girls Leaning On Women) (Detroit)
• The Scholarship Fair (Detroit)
• The Million Father March (Detroit)
• The Gist of Freedom is Faith Radio Show
• The Better Brooklyn Youth Movement
• The Better Baltimore Youth Movement
• INSPIRE ! The Black History & Culture Youth Movement
If you'd like more information about these projects, please call 734.395.3079 or email us at info@nbtee.org.
Tune in and listen up every Sunday at 3:00 PM est, for Black TEEN Empowerment Radio (www.blackteenempowerment.blogspot.com) as we discuss issues that can help more youth believe, achieve and succeed.
UniTee Design (www.uniteedesign.com), a Black Youth enrichment enterprise, is proud to be part of INSPIRE ! The Black History & Culture Youth Movement, a newly-formed and growing coalition of Black entrepreneurs with programs, products and resources to inform, educate and uplift today's young generation. Our mission is to promote and support the success of each coalition partner, and to ensure our children and teens are motivated by a greater understanding of Black history and culture, and the greatness that lives within each of them.
We are currently planning our web strategy and web presence, media and PR campaign, and organizing an INSPIRE ! Black Youth Summit Tour, with an inaugural event in Atlanta later this spring. Email us at info@uniteedesign.com for more information about INSPIRE !
Please help us help more of our youth by alerting us of any youth programs, events and activities and / or joining our Facebook group in which we post a variety of youth resources at youthpages@groups.facebook.com.
We have all the resources to improve the quality of life and learning for our young generation. Together, let's prove it now!
Posted By:
Monday, January 17th 2011 at 3:39PM
You can also
click here to view all posts by this author...