Today is Ash Wednesday. It's the day that Catholics go to mass and get ashes placed on their forehead. This is the time of year that we are encouraged to give up something we love for 40 days as a sacrifice until Easter. We do this to understand the sacrifice that Jesus Christ made when he gave up his life for us.
During the Lenten season, I have given up chocolate (very painful for a self-confessed chocolalcohlic) and soda. I have saved loose change and given that away to charity. I have even tried giving up watching TV. That failed after 24 hours.
I was brought up to believe the the 40-day celebration ended with the coming of Easter. This year, it seems I'm wrong. If you do the math, this year Lent has turned into a 47-day celebration. Do the math. Whoever does the scheduling and listing of our federal holidays has changed the rules. I'm not happy about this.
If you count 40 days, Easter should be on Palm Sunday April 17. It's not; Easter is celebrated a week later on Sunday, April 24. The justification for this: 40 days not including weekends. I want to know who changed the rules? That's not how I came to understand Easter.
Easter is a religious holiday NOT a federal one. When I was employed, Good Friday was always a work day. I had to request it off in advance. My employer NEVER gave it to me off. I was annoyed when other employees were upset because they working. Easter is a BIG religious holiday in my house. If this country believes in separation of church and state, then let's start with Easter. I don't mind making the sacrifice to find out how Jesus lived, but I do mind that you added an extra week to it.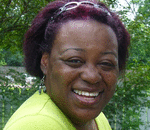 Posted By: Marsha Jones
Wednesday, March 9th 2011 at 4:17PM
You can also
click here to view all posts by this author...