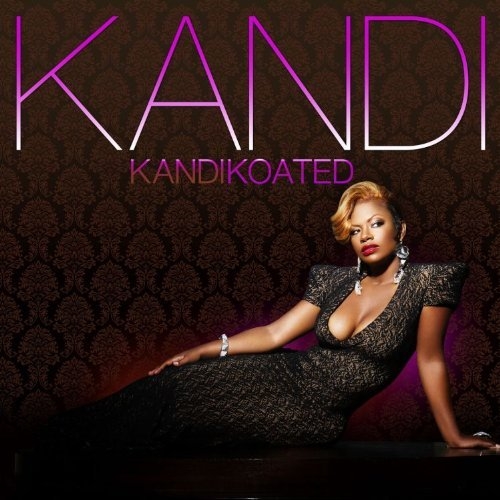 The opening stanza to Grammy Award-winning singer Kandi Burruss' song Leroy Jones reads, "Let me tell you a story about a man named Leroy Jones. He loved my mother children like they were his own. The first man to take (me) on a shopping spree. That's the type of man that me and my daughter need! See I'm a two for one baby; I'm a package deal. Not trying to scare you away. I'm just keeping it real."
During Season Three of The Real Housewives of Atlanta, we, the viewing public, got a chance to look into the lives of six Atlanta socialites. Each week, we found ourselves watching the broadcast or recorded (DVR, baby!) versions of the show on a somewhat religious basis. Would Kim (Zolciak) finally put NeNe (Leakes) in her place? Is Sheree (Whitfield) on track to become the next Halle Berry? Many inquiring minds wanted to know.
But of the six cast members, I feel Kandi is the most intriguing. Unlike the others, she seemingly displays an eagerness to bend over backwards to support other people's hopes and dreams. I'm sure she second-guessed herself after hearing Kim sing a few bars from Tardy for the Party. But she probably also knows that she and her cast mates will go their separate ways after the reality show's run is over. Why not do what is necessary to enrich their lives?
But I'm not writing this post to draw attention to the hit Bravo TV reality series. If anything, it's about the lyrics in the aforementioned stanza. Kandi uses this song to pay tribute to the men who unconditionally love other men's children, even after they are no longer in romantic and intimate relationships with these same children's mothers.
As someone who grew up in a single-parent household, I can relate to what Kandi is writing about. Even though my absent father lived close enough to provide much-needed advice, guidance and support, I was greatly influenced by one of my mother's long-time male friends. He was fully present for many of my birthdays, and when I started exerting myself as a high school track and field athlete, he was in the stands cheering me on. I also remember the night he transported my date and I to and from a school dance at one of Kingsport's area hotels.
Jessie Ellison and Jessica Bennett write in their September 20, 2010 Time magazine article Who Needs Men Anyway: We Do, "...women still need men to prosper. We're not talking about Mr. Cleaver bringing home the bacon—we need men so that we can excel at work, to level the playing field at home. We need them as dads, partners, and cheerleaders—from the classroom to the boardroom. So let's retire the tired old "battle of the s*xes" war cry—equality should never have been a zero-sum equation."
While these words seem to be written by true feminists, I agree with the underpinnings of their argument. Women do need men to obtain parity with men. But the question on the table tonight is, "Are you willing to be the man who serves as a father, daddy, to another man's child? If so, why?"
I have been a proud father for more than seven years now. The love I have for my son is immeasurable. All he has to do is breathe, and I'll pat him on the back for doing it so well. But I also have this burning desire to help other men's children help themselves. My hope is something I say or do will resonate with them, give them the inspiration they need to create exit strategies from difficult circumstances.
The National Fatherhood Initiative reports on its website that 24 million children are living in a home without their biological fathers. These children reportedly are more likely to live in poverty, drop out of school, engage in risky behaviors, and suffer from emotional and behavioral issues. In light of these facts, you would think that more fathers would renew their relationships with their own children. Sadly, that isn't happening because too many men are living their lives with a "hit it, then forget it" mindset.
Long before I got married, I vowed that I would never leave nor forsake my wife and children. Don't get me wrong; I have my shortcomings as a husband and father, but I find myself always endeavoring to be my family's present help. I believe the effort my wife and I put forth to stay together is teaching us how to more fully appreciate the God that we serve. Our staying together also teaches our son the value of a man remaining faithful to one woman.
The emergence of the National Fatherhood Initiative is an indication that many of our fathers shun their obligations as parents. That is why more men, both married and unmarried, should consider serving as a "Big" with Big Brothers Big Sisters, or a tutor or mentor in a YMCA enrichment program and/or summer day camp.
We men were birthed into existence to lead. Kandi's Leroy Jones was fully aware of this fact. But he also knew that positive attention and praise are breaths of fresh air for children on a quest for independence and self-discovery. Our children need us to stand in the gap for them. Are you doing your part to help more of them stay on the straight path?
FOLLOW THE FAULKERSON FOCUS BLOG @
http://faulkersonfocus.blogspot.com.
Posted By: J. A. Faulkerson
Tuesday, April 5th 2011 at 6:31AM
You can also
click here to view all posts by this author...