FOR IMMEDIATE RELEASE
10 May 2011
Contact:
R. Lee Gordon
UniTee Design, Inc.
info@uniteedesign.com
Phone: 888.OUR.RBG.TEES / Fax: 718.855.2411
NEW TEE-SHIRTS ENCOURAGE "BLACK PEACE" AND CELEBRATE CARIBBEAN CULTURES
Brooklyn, NY –UniTee Design, a Black Youth Empowerment Enterprise, has recently launched several new custom tee-shirt designs, including an exciting collection called "Colors of The Caribbean".
Formed in 2006, by social entrepreneur R. Lee Gordon, the company's signature products, "UniTees", are RBG (red, black and green) designer tee-shirts that celebrate African American culture and encourage youth activism and advocacy. Sales of UniTees help Gordon fund a variety of youth initiatives including a Brooklyn (NYC) Youth Resource Guide to be published this summer.
"We love working with young graphic designers to create tee-shirts that look good, but also have a meaning," says Gordon. Our new designs include "Black Peace" (an anti-violence message), "Power on Panther" (a tribute to The Black Panther Party), and "Wise" (an animated "Rasta" character). According to Gordon, "Wise's message speaks to Black Unity, "if we all don't wise up to rise up, we all fall down".
The "Colors of The Caribbean" collection features UniTee Design's popular animated girl (Pride) and boy (Power) characters, "Pride" and "Power", waving a Jamaican, Haitian or Trinidadian flag. "We are one people, because regardless of where we're planted today, we are all seeds of Africa," says Gordon. "The RBG was originally created by Marcus Garvey to emphasize our "oneness". However, I felt a need to create new "UniTees" that specifically celebrate our beautiful Brothers and Sisters from the beautiful islands."
Gordon is also founder and a partner of The National Black TEEN Empowerment Expo, as well as a co-director of The Better Detroit Youth Movement, a coalition of concerned citizens and youth groups who are working together to help children achieve in school and life. He is now co-producing similar youth movements in Baltimore, Maryland, and his hometown of Brooklyn, New York, where he currently resides. "We have all the resources to improve the quality of learning and life for our children," Gordon insists, "but we have to come together and work together, as caring communities, to consistently connect our children to these resources."
"UniTees can be customized for special events and causes, and group or school fundraising efforts," says Gordon. To learn more, call 888.OUR.RBG.TEES, or visit
www.uniteedesign.com.
Many of our children fall on negative streets, because we fail to put positive opportunities on their path," concludes Gordon. "UniTee Design is about helping our children find 'Purpose', so they are 'Proud' of their accomplishments, and have the 'Power' to improve themselves, and our communities, people and planet."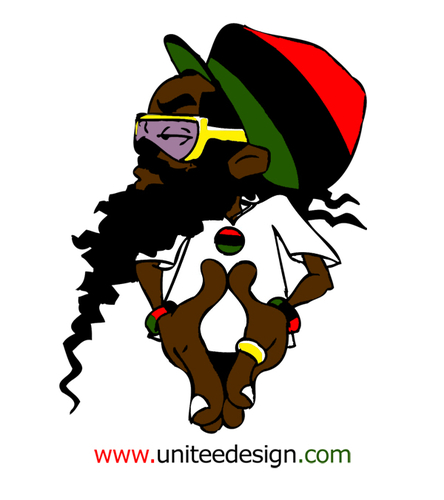 Posted By:
Friday, May 20th 2011 at 5:23PM
You can also
click here to view all posts by this author...