WE ARE IN A GROUP WITH THE GOAL OF LOOKING AT THE DEFICIT: "POOF THE 15 TRILLION DOLLAR DEFICIT AWAY"! WE HAVE CALCULATED: IF ONLY SOCIAL SECURITY AND SSI RECIPIENTS BANDED TOGETHER-GAVE BACK OF THEIR MONTHLY BENEFITS-BETWEEN $5.00 OR $10.00 PER MONTH UP TO $50.00 (HIGHER IF DESIRED), VOLUNTARILY, 56 MILLION PEOPLE ASKING THE SOCIAL SECURITY ADMINISTRATION TO WITHHOLD THOSE AMOUNTS MONTHLY, THE 15 TRILLION DOLLAR DEFICIT IS TAKEN CARE OF -IN LESS THAN SIX YEARS! BY THESE SSA BENEFICIARIES ALONE! SO MY DEAR READERS, IF 'CUTS' STILL NEED TO BE MADE, THEN, MY ONLY QUESTION IS-WHY?? THAT SAME QUESTION WILL BE POSED TO THE CONGRESSIONAL JOINT SELECT COMMITTEE ON THE NATIONAL DEBT. IT IS OF IMPORTANCE THAT THE QUESTION BE POSED TO THE COMMITTEE'S DEBT REDUCTION TEAM KNOWN TO THE CITIZENS OF AMERICA, AS THE 'SUPER 12'.
ALL KIND OF SURPLUSES COULD BE AMASSED IF THE DEBT REDUCTION EFFORT LASTED 72 MONTHS-SIX YEARS. OUR COMPANY WILL APPEAL TO THE SUPER 12 COMMITTEE FOR THE CONSULTANCY TO THE GROUP, LASTING FOR A PERIOD OF AT LEAST THAT PERIOD OF TIME TO HAVE THE NATION BECOME DEBT FREE. PLEASE DO THE MATH; COMPARE WITH ANYTHING OUT THERE BROUGHT TO THE TABLE AS THE APPROACH TO GETTING THE UNITED STATES OUT OF THIS DEBT-LADEN FOG; YOU COME OUT CLEARLY, WITH OUR TWENTY-FIRST CENTURY SOLUTIONS WAY-"HANDS DOWN"! AGAIN, DO THE MATH.
ALL KINDS OF SURPLUSES WOULD ACCRUE IN TIME. THIS WOULD ENABLE THE ENTITLEMENT SYSTEM TO GAIN SURER FOOTING, WITH IMPROVEMENTS THAT CAN BE INSTALLED FOR THE BENEFIT OF FUTURE GENERATIONS, EVEN
ENABLING THE SSA SENIORS AND DISABLED BENEFICIARIES TO GET REGULARLY SCHEDULED COST OF LIVING ALLOWANCES ON TIME. OUR SUGGESTION WE FEEL IS MORE SURE, PAINLESS, WITH MORE OPPORTUNITY FOR THE PEOPLE TO HAVE INPUT ABOUT THEIR VITAL MONTHLY SUPPORT SYSTEM-ALL ON A VOLUNTARILY BASED CHOICE OF PARTICIPATION. IT'S SUPERIOR, MORE CLEARLY-DIRECTLY COMMUNICATED AS TO THE COMMON GOAL-AMERICA'S ELIMINATION OF A BEHEMOTH 15 TRILLION DOLLAR DEFICIT BALANCE.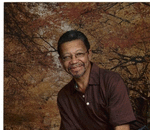 Posted By: Bill Cooper
Sunday, August 21st 2011 at 7:00AM
You can also
click here to view all posts by this author...