IN MY 30 YEARS WITH SSA, I FOUND THE PEOPLE IN THE LOWER SOCIO-ECONOMIC INCOME GROUPS TEND TO BE THE MOST GIVING, THE MOST GRATEFUL PEOPLE TO WORK WITH. AND I HAPPEN TO BELIEVE THEY WOULD RATHER DO THE CUTS TO THEMSELVES, IF THEY ARE GOING TO HAVE "CUTS" DONE TO THEM. FOLLOWING THE RATIONALE FOR THIS APPROACH WILL SOW HEY WILL NOT HAVE CUTS IN BENEFITS BUT WOULD HAVE GAINED, AFTER ALL WAS SAID DONE. THEY WOULD HAVE EASE OF MIND HAVING NO FEARS OF THEIR MONTHLY BENEFITS BEING CUT-DISTURBED IN ANY WAY.
MOREOVER, A MORE SOLID, FOUNDATIONALLY SECURE RETIREMENT PROGRAM WOULD HAVE BEEN LAID FOR THE ENTITLEMENTS PROGRAM. THAT WOULD BE MUCH BETTER THAN THE CURRENT ONE. LET'S NOT FORGET IN ALL THIS, IT WAS
A VOLUNTARY CHOICE TO PARTICIPATE OR NOT; NO BUREAUCRATIC AGENCY STATING TO THEM-THIS IS WHAT'S REQUIRED. "NO, I WAS NOT COERCED INTO DOING IT. I DID IT BECAUSE OF ALL THE BLAME PLACING, FINGER POINTING AND RHETORIC IN THE POLITICAL DEBATES, WHICH WE SAW FOSTERING THE SPREAD OF UNCERTAINTY AROUND AND ABOUT US", I CAN HEAR THEM SAY AT MY INTERVIEWER'S DESK.
IN FACT, IT WOULD NOT BE A STRETCH TO CONCLUDE MANY WOULD BE WILLING TO DO IN EXCESS OF WHAT WAS SUGGESTED. THAT'S JUST THE WAY MEMBERS OF THIS ECONOMIC GROUP TEND TO BE, LIKE OUR 93 YEAR-OLD SWEET MOTHER. THEIR HUMILITY IS A WONDER. THEY HAVE THE MINDSET TO THINK OF OTHERS FIRST, BEFORE THEMSELVES. AND PROBABLY LENDS REASON AS TO WHY MEMBERS OF THEIR GROUP TEND TO BE VICTIMS OF FLIM-FLAM ARTISTS.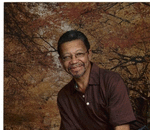 Posted By: Bill Cooper
Sunday, August 21st 2011 at 8:46AM
You can also
click here to view all posts by this author...