This is an opportunity to use social media for SOCIAL Good: Helping to restore males to Manhood.
We are launching a virtual book tour that may mobilize into a movement that can change a generation.
Who: Terrence Wilson is the author of "In Search of A Father" published by Bridge-Logos. This Detroit author/speaker has more than 13 years of working with churches, organizations and youth groups across this nation in addition to appearing on numerous radio and TV shows. His broadcast, "Changing a Generation" confronts major unspoken issues of fatherlessness and "dead-beat dads" which has been attributed to high rates of crime, incarceration, high school drop-outs, poverty and substance abuse among African American men.
In Search of a Father will help anyone who has not had a father to "locate themselves" in God. Reading this book is empowering and right on time! Men, quit being hoodwinked by the devil! Stand up and take your rightful place in the Kingdom! You are made in HIS image! Know it, speak it, live it! This book will show you how. --Dr. Ty Adams, best-selling author of "Single, Saved and Having s*x"
What: Review the book on your blog, interview the author via blogtalk radio, host a Tweetchat via twitter, post a by-lined article from the author or feature a "Q&A" article with the author on your blog or in your ezine/newsletter.
When: Week of September 25 thru October 1, 2011
Where: Online via YOUR blog, blogtalkshow, podcast, ezine or Twitter stream
Why: If you have a heart to change a generation and want to use social media to do social good, this virtual book tour is for you. It's easy, it's fun and it'll be amazing to see how your digital input can help leverage this hope-filled, empowering message to young men (and young ladies too) who are "IN SEARCH OF A FATHER."
What YOU get out of it:
1. FREE book personally signed by the author
2. Backlink love from five major blogs (which increases your SEO)
3. Your participation will be highlighted via email marketing and social media to over 75,000 people (which increases your traffic)
4. Digital exposure forever via blog reposts and content repurposing from the publishers and publicists which would always include your link
5. You will have the satisfaction of knowing you have shared life-changing information that will help a generation that society calls "lost" and finally
6. Any support you give us will be reciprocated with LOVE and GRATITUDE.
What do we need from you to participate in this Virtual Book Tour of the book IN SEARCH OF A FATHER by Terrence Wilson?
Simply agree to any of the following during the week of Sept. 25:
1. Write a 200 to 500 book review and post to your blog or send out via your ezine/e-newsletter
2. Post an article or feature a "Q&A" interview on your blog (Copy will be provided, it's that easy)
3. Interview the author via Blogtalk radio
4. Conduct a Tweetchat via Twitter for an hour using live Q&A format
What's holding you back? Want in, send an email now with your mailing address (so we can mail the book & media release) to pamperry@ministrymarketingsoltions.com
To Recap – here's how we'd love for you to participate in the virtual book tour the week of September 25:
1. Post a 200 to 500 word review or article on your blog or in your ezine (either you write or we can provide copy)
2. Interview the author via your Blogtalk Radio Show – we can provide questions
3. Tweetchat using the hashtag #twilsonspeaks (you pick the date, time)
The majority of our problems today stem from our past. Sometimes people get over their pasts, others mask, and some just "act out" in dysfunctional behavior. In Search of A Father is a book that plainly peels back layers of pain to help those who never had a father (especially young men) to bind up the wounds that may be holding them back from totally embracing life. – Dr. Paris Finner-Williams
Website:
www.insearchofafather.com
SEE:
http://youtu.be/pnkW8vnsQH0
Hear the Show:
http://www.blogtalkradio.com/project-timothy
Confirm your spot as a VIRTUAL BOOK TOUR partner by responding to this email NOW to pamperry@ministrymarketingsolutions.com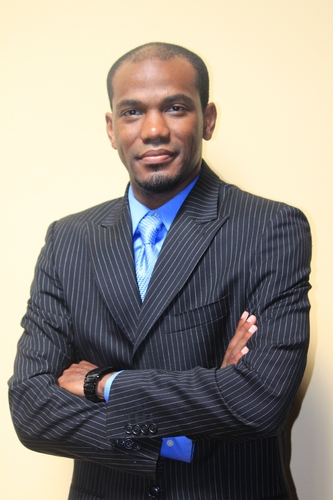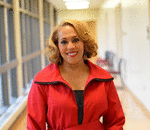 Posted By: Pam Perry
Sunday, September 18th 2011 at 12:33AM
You can also
click here to view all posts by this author...