I TRULY BELIEVE, AFTER LOOKING BACK OVER ALMOST THIRTY YEARS OF SSA CLAIMS-TAKING FUNCTIONS, THOSE WHO SAY "IT'S (SSA) A PONZI SCHEME", ARE ONLY ONE DIMENSIONAL IN UNDERSTANDING, WHY SOCIAL SECURITY CAME TO BE, IN THE POST-DEPRESSION ERA OF THE AMERICAN 1930S.
FURTHERMORE, THOSE OF THIS GROUP OF VOCAL SOCIAL SECURITY PROMOTING PONZI SCHEME PUNDITS HAVE ALSO A SINGULAR GOAL. THEY HOIST THEIR "FIXED" IDEAS OR HOPES OF DISMANTLING A VERY VITAL-AND NECESSARY-SAFETY NET SYSTEM, AGAINST POVERTY FOR MILLIONS OF AMERICANS. THIS CREATES THAT ONE DIMENSIONAL THOUGHT PATTERN EVIDENT IN THE CLAIMS THE PROMOTERS BANDY ABOUT, IN THIS ELECTION YEAR.
SOCIAL SECURITY IS FAR MORE THAN AN "INVESTMENT" WHICH SEEKS TO BRING ONE COVERED IN THE SYSTEM, A NICE FUTURE 'NEST EGG', TO BE ENJOYED, IN EVERLASTING BLISS, AT SOME POINT OUT THERE IN THE FUTURE. PLEASE READ HERE-ON FACEBOOK AND OR TWITTER, WHAT HAPPENS WHEN CHILDREN BECOME INVOLVED. THIS IS THE POINT SOCIAL SECURITY HAS ALWAYS HAD TO BE MULTI-DIMENSIONAL IN APPLICATION OF SUCH A WONDERFUL LAW'S 'APPLICATION' OF THAT LAW'S INTENT. SEE ON TWITTER @ONEPHILADELPHIA. YOU MIGHT BE SURPRISED TO LEARN OF CNN'S RECOGNITION OF MY AND MY WIFE'S WORK, IN THE CAUSE OF HUMAN RIGHTS! SEE AT 10;00 A. AM.-SATURDAY SEPTEMBER 24, 2011.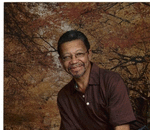 Posted By: Bill Cooper
Thursday, September 22nd 2011 at 12:23PM
You can also
click here to view all posts by this author...