It's another 'shameful time to speak', of the way Alabama law treats some of its citizens; those with different racial features. Last week the U.S. 11th Circuit Court of Appeals in Atlanta found the state's 'tough' new immigration law enforcement measures to be discriminatory against the state's 185,000 Hispanic residents. The law had required school children records be checked to ascertain legal residency status. Other residents were required to carry immigration papers on their persons at all times. A misdemeanor offense was the citation if such documentation could not be produced if requested. A deportation could be ordered possibly if no legal document granting legal entry into the country could be found.
Still other portions of the law were allowed to stand, pending further court review. Many legal scholars think the U.S. Supreme Court will have to decide the ultimate question: Did the Alabama law encroach on a federal constitutional power to enforce immigration laws? The Alabama law goes beyond Arizona's controversial immigration law, earning Alabama's law as the toughest in the nation-in terms of enforcement measures and tactics allowed to be carried out.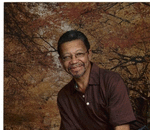 Posted By: Bill Cooper
Sunday, October 16th 2011 at 7:44AM
You can also
click here to view all posts by this author...