Are you willing to make some resolutions, say some affirmations, change your conversations, create new habits, make a few attitude adjustments and instill some disciplines to make 2012 your best year yet?
It's prime time to stir up your gift. Shake off the disappointments of the past. Restore your hope! It is not too late for you – no matter how old you are or what "mess" you have been through.
You do not have to settle for the mediocre. It is time to take your dreams off the shelf. God does not abort dreams.
This is your year. Get a fresh vision. Dare to step in, step up and step out of your comfort zone to walk in your destiny.
Here are 12 powerful "P's" to put you on the path to your divine purpose:
#1. Be Prayerful. This is where it all starts. What you have talked with God about and what He has downloaded to your spirit, are the blueprints to achieve all your dreams and goals.
2. Be Passionate. Get your fire back. So what that things didn't work out as planned in the past. Keep pressing in – never give up. Winners never quit and quitters never win. Stay excited – this is your life and you are the architect.
3. Be Prepared. If you want to start a business, write a book, or change careers – do some research. Consult with those who have been where you want to go. Preparation is never lost time. Get prepared for an opportunity that hasn't happened yet.
4. Be Peaceful. Get rid of all strife in your life. Prosperity never flourishes in confusion. De-junk, de-clutter to create a life of balance and order. Peace always produces creativity – and creative ideas can be turned into income.
5. Be Persistent. This is a must. Sheer, dogged persistence is what leads to success. No matter what happens – stay the course. Stay focused and be consistent with your brand, your plans and your beliefs.
6. Be Positive. This is the key to keeping hope in your heart. And hope is what makes our dreams take flight. In order to excel in 2012, hope has to be rekindled and refueled every day. High hopes will help you persevere.
7. Be Prompt. You can't expect to do more, be more or have more in life if you are always late. Time is money. Manage your time – and you will have more money. It's a matter of respect. Keeping on top of your schedule and adding "air" to your calendar everyday – will attract more fun and favor to your life.
8. Be Playful. Yes, have fun! Give the "kid" in your permission to be silly. Enjoy your life and make "play" dates with friends on a regular basis. When you have fun, you are living a full life that God intended you to live.
9. Be Persuaded. Don't back up or back down. Be fully persuaded, confident that everything that God promised you is going to come to pass.
10. Be Patient. Know that everything is in divine order. Patience is the virtue that is developed over time. And the more wisdom you gain in your life, the more patient you become.
11. Be Productive. You can wish and want to improve your life – but you have to WORK to produce the results you desire. Keep a prioritized "to do" list so that you are effective and efficient. Get stuff done.
12. Be Progressive. Read, read, read. Surround yourself with inspiration. Put up a vision board, listen to motivational CDs and ignite your creativity by going to conferences or webinars. Staying on the cutting edge is winners do. 2012 is your year to do really well!
Stand in your power. Dream big. Stay inspired. Nurture your spirit. Feed your soul. Keep your goals in front of you to get results and remember to keep things in perspective. Refuse to worry. And know as long as you are here, breathing, living and have GOD in your life – there is hope.
May the God of hope fill you with all joy and peace as you trust in him, so that you may overflow with hope by the power of the Holy Spirit. Roman 15:13
Go to the next level, we can help:
www.perrywilliamson.com
Listen to interview with Pam Perry PR Coach & Marc Perry on Blog Talk Radio
www.blogtalkradio.com/ministymarketingsolutions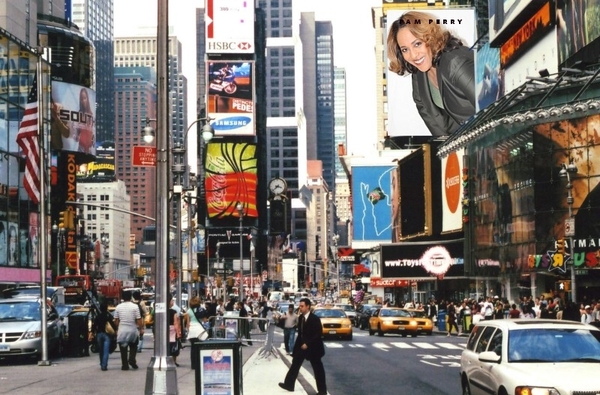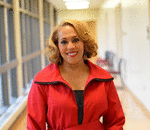 Posted By: Pam Perry
Thursday, January 5th 2012 at 3:55PM
You can also
click here to view all posts by this author...